With such cries, recently my child ran around the sports hall after a workout, when he had to change clothes home. On the one hand, at 6 years old it looks funny and cute. On the other hand, the child is almost an adult, and this behavior, to put it mildly, is not very acceptable. I thought …
Children's pranks
Recently, I began to drive my daughter to workout. Of course, besides the training itself, they frolic well there. Somehow I came to pick her up, but she completely broke out. Began to change clothes and the daughter on the wave of enthusiasm jumped into the hall in shorts and a T-shirt with shouts: Look – I'm naked !.
The idea was immediately picked up by other children. But my surging wave of tenderness was replaced by confusion. The child is already 6 years old, and, in general, it is time for her to realize that it's somehow not very correct to run in underwear with others.
Grandma is trying to put it in her head for a long time, but, of course, with her usual methods. Show shorts to others – it's a shame! I am desperately against such wording, because I know where it may lead.
I was also brought up on this concept. As a result, under 15 I was ashamed of my body. Even in the mirror, looking at myself in my underwear was somehow embarrassing to me. I remember that the process of accepting oneself was long and hard.
Well, the eternal and irresistible You're a girl! also constantly flies from the mouth of my grandmother. What is the validity of this argument, it is difficult for me to explain even to myself, not to a child. Indeed, girls, so you can not show their panties, and boys can?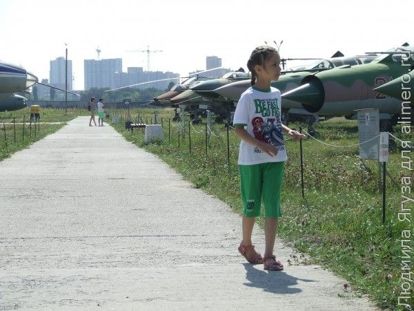 What to do
Now you have to independently look for the right words to explain to your child why it's not necessary to run in underwear in front of strangers. I tried to explain that it was not shameful, but very secret. At first, the child was interesting, but then the question arises why the secret.
The difficulty is that we live with her together. With her, I am not ashamed to walk in underwear, so she perceives it as normal. However, when relatives come, especially grandfather, I note that it is somehow ugly to walk in front of them without pants.
In general, for now I see several methods of decency education. The first is constant conversations and explanations about the fact that you should not demonstrate your underwear. True, it is necessary to find convincing wording.
The second is a personal example. This is more difficult, but I think that if I note that I do not go in my underwear in front of the guests, the child will learn something. Plus, when our dad comes, I leave to change into another room – also a kind of personal example.
For more, I still do not have enough imagination. Maybe someone faced this problem? How did you solve it?