The development of logic in preschoolers is certainly an important point. Now in many kindergartens from the age of 4 they begin to study this subject, and upon entering the school, the presence of skills in solving logic problems is mandatory.
You can start to engage in 3 years. There are a lot of books with tasks (simple and complex). But they have one principle – to teach a child to think correctly and consistently.
At the age of three, babies should be well-versed in colors. Tasks can come up with all sorts of. For example, sort items by color. Mosaic, toys, fruit, etc. can be used as improvised means.
You can also try to work without items. For example, ask your kid what red fruits and vegetables he knows, give time to think, if necessary, tell me a few answers.
We have cards with flowers. Do not believe it, but there are 36 of them! One of the favorite daughter tasks is to find a home of the same color as the card. My baby is happy to explore the apartment for the presence in it of objects of a given color!
I already wrote about methods of teaching preschoolers to knowledge about geometric shapes here.
This may include the task Who eats what ?. Ask the child in detail about what animals and birds eat. Offer several answers, for example, a cat eats not only meat, but fish, milk, porridge.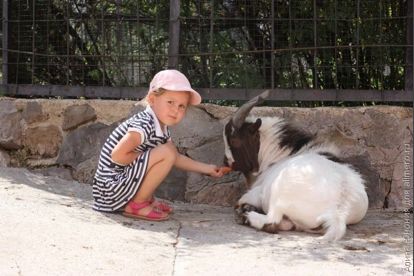 Who lives where? – at the age of 3-4 years, the child must clearly know the place of residence of most animals. My daughter and I taught it on special puzzles: it was necessary to connect the puzzle with the animal and the place where he lives.
This also includes the task of separating fruits and vegetables; transport to underground, surface and air, etc.
Closer to 4-5 years old, you can begin to solve problems. Find differences – show the child 2 pictures, between which there are a number of differences. Yes, assiduity and observation are needed here, and these qualities in school will be very useful.
If there are no pictures at hand (by the way, there are a lot of them on the Internet), you can play differently. Ask the child to leave the room, and during his absence change something in the setting (hide the pillow, move the chair). The task for the child is to indicate exactly what has changed.
Also a good way to develop thinking is to use templates for patterns – when a child needs to glue parts of a picture onto their specific places.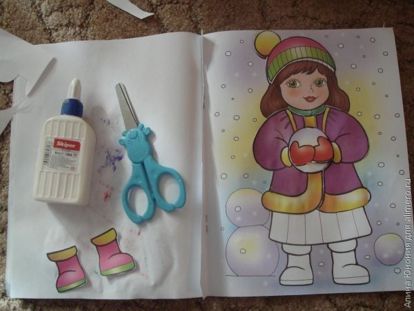 I described only the most common logical problems. Your true assistants in the further development of logic are the Internet and subject literature. Do not be lazy to develop your child, because in any science, logic, as the principle of correct reasoning, is one of the main tools.