Our whole life consists of contradictions. If there is love, then there is hate. If there is light, then there is darkness. And, since there is a fantasy, there must be something in contrast to it. And this is a logic that develops very well in early childhood.
Probably everyone remembers these tasks – to connect the dots by numbers. I prefer to do such tasks on my own, taking as a basis the coloring with a simple large pattern. To do this, I put on top of thin paper and put dots with colored pencils.
Why colorful? Because there are a lot of points, and the daughter knows little. So it turns out that the blouse is blue dots, the muzzle is yellow, the pants are red, and the shoes are purple. With such a simplified task, the child copes perfectly well.
Games from this series can be bought in the store, download from the Internet or do it yourself. The main task is to change several details in a simple and clear picture, which are not suitable for it at all. For example, to draw a bicycle with square wheels, a skier with flippers, to settle a snowman on a summer meadow.
Then these same pictures can be used to develop fantasy – and where did the snowman come from in the summer and why did it not melt?
For this game it is necessary to pick up a set of cards with thematic on groups. For example, a caterpillar, butterfly, cocoon – set number 1. Ship, anchor, beskozyrka – set number 2, etc.
The task of the child is to connect the sets correctly and explain why. Be prepared for the fact that the child collects completely different kits and at the same time will be able to adequately explain them.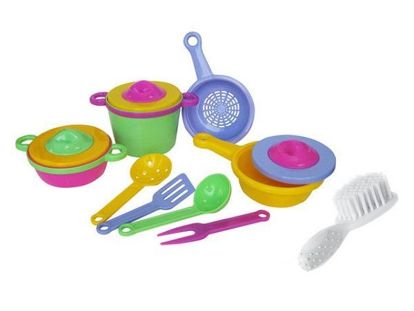 Remove excess
Here you can use the sets from the previous game. Laying out three or four cards, one of which is not suitable for the topic, ask the child to remove the excess.
The older the child, the more difficult the selection should be.
To get a puzzle, it is not necessary to run to the store. In this game, the pictures painted by the child get a second life; it is worth sticking them onto thicker paper and cutting them in random order.
The younger the child, the larger the pieces.
This game is also known to all. Labyrinth, on the one hand which is a mouse, on the other – mink, and the right path is only one. The easiest way to draw such a game, but there are other ways.
My daughter prefers the game to scale. Using the constructor, she builds mazes the size of a room. And, believe me, finding a way out is not so easy even for an adult!
Logic games are a necessary part of the harmonious development of the child, besides, they are all quiet and are perfect for evening games not long before sleep.