The process of raising my daughter for me was not as easy as I imagined it. You can read dozens of books, but the ability to filter information, sift out the necessary, and then also apply knowledge in practice is difficult.
After all, a child is not a simple mechanism with instructions for its use and a detailed description of actions in case of problems. Every day I wonder how different children can be. For example, the son of one of my friends, at the slightest increase in voice, may not talk to his mother all day. But the daughter of another friend on the contrary – only responds to those words that are uttered in a raised voice.
Like all of us, I also make mistakes. And I think that it is important not only to avoid them, but also to recognize and draw conclusions from our own mistakes. My daughter is almost 5 years old, and today I would like to share with you my little upbringing secrets that help me in this complex process.
In principle, after this heading, the remaining items seem meaningless to me. After all, if the parents really love the child, they are unlikely to cause him inconvenience, discomfort and, especially, pain.
Some scientists (probably British) even tried to calculate how many hugs a day needed for a child to grow up in a harmonious and balanced personality. However, it is hardly the case here only in the arms, but if you are interested, depending on the source, their number ranges from 4 to 12 per day.
I do not understand how you can resist not to kiss, not to hug the baby. Despite the fact that this baby already weighs more than 20kg and, if desired, can knock me off my feet. So, do not hesitate to express your feelings and try to do it as often as possible!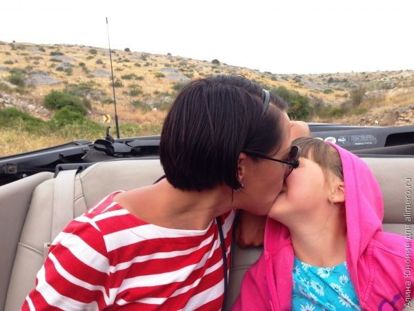 Scold and punish correctly
There are no children who do not shkodnichayut and who always and everything turns out. We, too, are not all able, and my daughter does some things much better than me.
Although the time of school has not yet come, but the learning process accompanies us everywhere. Here it is important to remove from everyday use the words always, constantly, forever, never, etc. By the way, it is better not to use them not only in communication with the child, but also in a quarrel with her husband.
So I try to avoid these offensive expressions, which is especially difficult to do in the morning when we run to kindergarten. How can you keep from forever you long going, you can never get up on time? But it is necessary, otherwise later, when the daughter in the kindergarten, begins to whine treacherously somewhere in the pit, And why did I mumble at her? She was probably offended, worried !.
Admit your mistakes
A child is no worse than an adult, and if I was wrong, I will definitely apologize to my daughter. Returning to the first point, we usually support our apologies with hugs.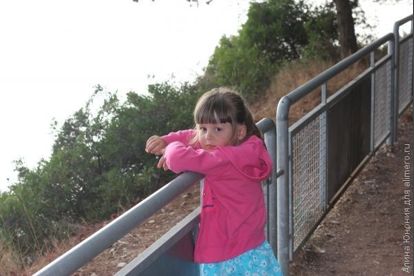 Do not forget to praise
Praise is a very important incentive for the child to take further action. And if you do not pay attention or prohibit a preschooler to help with cleaning, then you should not be surprised that in adolescence to make it become very difficult.
After all, this button for us does not mean anything, but for a child it is a small victory, the next one I could !. I try not to feel sorry for the kind words for my daughter, I note her successes in kindergarten, in gymnastics, in creativity.
Soberly evaluate the facts
I have a girlfriend, whose son is very difficult to attend a kindergarten, and the sports club was completely abandoned. And everything from the fact that from infancy, his mother instilled in him that he was the best, but apparently she went too far. As a result, a boy in the garden can break his drawing just because the teacher has praised someone else. And what happened when someone ran faster in sports, and it's scary to tell.
That is why it is important to back up your words with actions. Therefore, I'm not just telling my daughter how great the wheel is, but I also remind you of daily trainings, without which the result is impossible.
Of course, our children are the best, but if the result of their activities is frankly unsuccessful, it is better not to hide it, but try to correct it together.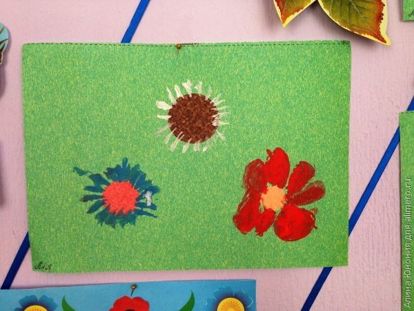 I am very afraid that my daughter will have secrets from me. Rather, they will, of course, but I would not want it to be secretive, to conceal important information for parents.
That is why I always thank her for sharing her feelings and experiences with me, telling her about my emotions. So, recently, on a Valentine's Day, a boy in kindergarten gave her a valentine, so we read the wishes on her together, thought out how to react, etc.
Raising a child is not an exam at a university that can be retaken. Parenting errors are very difficult to fix. Here I would like to recall the words of Nadi from Irony of Fate: At times, mistakes of teachers are no less destructive than medical ones, except that they become noticeable only after many years.
Therefore, I always try to think once more before saying something offensive to my child, to punish or shout. And it is better to remain silent than to reproach yourself for what was said.
And what are your secrets of raising children?