Once, while visiting friends, I watched a doubly ugly scene.
Not only did our mutual acquaintances staged a real scandal, without being embarrassed by the presence of strangers, but this whole unpleasant scene took place in front of their three-year-old daughter, who unexpectedly spoke to us all at the end of a quarrel: Well, what kind of father? Some idiot …
Mom's reaction to this remark could be described as an approving silence. Everyone present was immediately embarrassed, and I thought about the question of whether children should in principle take part in the quarrels of their parents.
Quarrels of parents – a step into the adult world


Attracting children to participate in adult quarrels allows them to step into the adult world, where everything is not always cloudless and in the event of conflicts you need to be able to defend yourself. Only now the question arises whether to train the child in this way, showing him by no means the best example.
Another thing is if the quarrel ends in reconciliation: in this case, the child can learn how to find a compromise both in the future family life and in general in relationships with other people.
Another argument that can be made in favor of the participation of children in adult conflicts is that in this case the child is aware of family problems, which, with a rational approach, provides greater openness in the relationship between parents and children.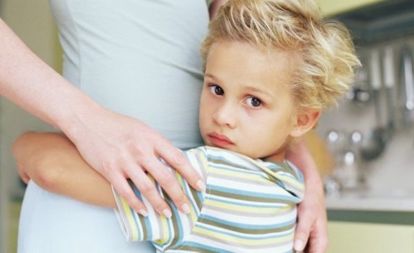 However, a sensible approach is key here. Of course, you should not devote children to adult problems that they cannot understand due to their age.
Also, one should not drag a child into an altercation as a judge who must choose which of the adult rights or who is to blame. Such judging will not lead to anything except psychological trauma.
The child must be protected from all bad


There are absolutely opposite examples. A friend of mine never allowed herself to quarrel with her husband in the presence of her son. This was explained by the fact that children need to be protected from everything negative, so they do not need to see the mum and dad arguing.
One can only imagine what a blow to the child was the unexpected divorce of this couple. After all, he did not know that the seemingly ideal relationship between parents was no longer such.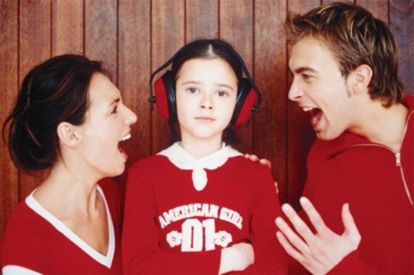 As a result, a ten-year-old boy became very distant from both his father and his mother, turned into a withdrawn and irritable child, and began to spend more and more time on the street with friends. Perhaps, so sharply reacting to the deceit from the parents, he absolutely ceased to share his problems with them.
As a result, the story ended sadly: as a teenager, the boy got into a very unpleasant story, which his parents did not succeed in finally resolving …
So what is better: to quarrel in private in a whisper or to give vent to your emotions, not hesitating the presence of a child? It seems to me that there is no unequivocal answer, and each couple decides this question in its own way.
But still there are such things that, in my opinion, are simply unacceptable. These are mutual insults and fights (which, in principle, are generally unacceptable in a normal family, not only in front of children).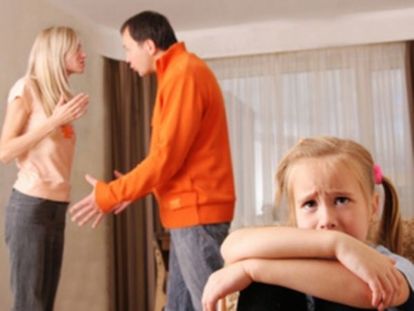 In addition, it is wrong to drag a child to your side and try to make him a little judge in an adult conflict. Indeed, in this case, he will have to make a painful choice in favor of one of his beloved and dear people. And the result of such a choice is a feeling of guilt and alienation towards the guilty side of the dispute.
Of course, in family life can not do without disagreement. There is nothing terrible if a child becomes their witness (but not a participant!) In the event that parents without unnecessary emotions explain the reason for the dispute (for example: We quarreled with dad because he wanted to meet with his friends today, and I had some other plans for this weekend), and, of course, they will later reconcile, finding a compromise solution.