This afternoon, walking on the playground in the yard, I observed a picture that was familiar and familiar to all young mothers, as one kid snatched his shoulder blade from another, categorically refusing to share. All parents, without exception, face childish greed sooner or later.
However, I was surprised not by the fact of the quarrel of the little ones, but by the reaction of his mother. She quite rudely took away a spatula from her baby and, slapping him on the bottom of the pope, gave the toy to the second child. When I asked why she was doing this, I heard that she was ashamed of the behavior of the child, and in this way she was trying to raise a baby. I draw your attention – the crumbs were not more than two years.
Pathology or norm?


However, this mother was deeply mistaken … The fact is that by about two years the child enters a completely new period of her psychological development. It is during this period that the child begins to realize his self and himself as a person.
If earlier the kid spoke about himself in the third person, now in his speech I most often sound, to me, mine. For example, my mother, my toy – everything that concerns him, the child considers a continuation of his personality.
That is why the child so zealously protects not only himself, but also his belongings, including toys. And this does not indicate his greed, but only suggests that psychological development is proceeding normally.
And swearing at the child, and even more so to punish him for the fact that the child does not want to share, it is impossible. Thus, you not only offend your crumb, but also cast doubt on his understanding of the world and your self.
How to deal with it?


However, no mom would like her child to be teased by the greedy one. In the event of a conflict, invite the crumbs to share a toy. Appeal to the feelings of the crumbs: You're my clever! See how Masha was upset? Let us give her your toy for a while, but we will definitely take her home! Often it works, and besides the kid learns to share.
You can also try to invite children to play together. Moreover, adults should participate in the game. Thus, you switch the attention of children and avoid tantrums. And besides, you teach children to play together.
You can also try to offer the crying baby a different toy, but first not forgetting to ask the consent of its little owner. This simple measure also teaches the child to share their things.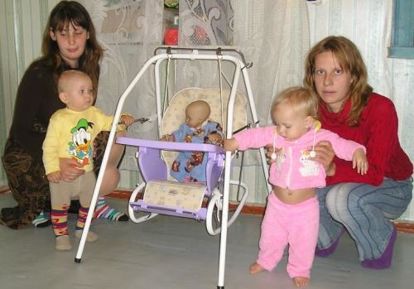 It will take quite a bit of time – and your crumb will grow up. In most cases, children's greed disappears without the slightest trace. Your baby will surely be a sociable and friendly baby.