Shyness of the child is a relative concept. I say this based on the behavior of my children. Just sometimes I can not understand how this shyness is provoked or, on the contrary, suppressed.
Contact with strangers

You noticed for your preschoolers that when it is necessary, for example, to ask how much a notebook costs at a kiosk, the child immediately makes a sour face, then frowns, and then declares that he cannot do it. Moreover, my children do not explain why they cannot, but simply are silent.
But when you really want to buy ice cream or cake, they gladly rush to the store and, without hesitating, ask what they have.
Even less often shyness visits them in the doctor's office. I don't know how yours are, but mine rush like crazy between a table and a couch, touch everything and giggle. At this moment I am in shock, trying to understand where their shyness has gone.
Child and caregiver

A surge of shyness comes, and when you need to give a gift or flowers to the caregiver. The feeling that their hands will fall off, and their tongues wither. Also, babies flatly refuse anything and ask these seemingly well-known people. Both the elder and the younger look at the tutor with eyes full of unspoken thoughts, and are silent.
What is characteristic, even adults themselves, addressing them directly, cannot wait for a children's remark. In such a situation, the more I persuade the children to ask something, the stronger their internal resistance.
How to figure it out?

The strongest attack of shyness comes from the eldest daughter, when it is necessary to tell a poem. She speaks in a trembling voice, quickly, and then wipes the sweat from her forehead.
But the children are not shy about the whole elevator to tell the neighbors that they interfere with us, and ask why, in general, they got into our elevator?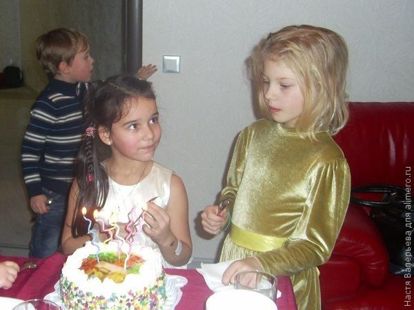 I still can not figure out the cases described above – is it, in general, shyness or whims, self-indulgence or bad manners? For me, their behavior sometimes turns out to be so unpredictable that I guess what to expect next time?
What i do

It remains for me only after each attack of shyness to explain to the little ones that there is nothing to be ashamed of, that it is not difficult to turn to your caregiver, and in response the child will not hear offensive words. What a poem to tell is cool, and it turns out they have it perfectly. But sometimes, it seems that the little ones are not completely imbued with my words.
So the question arises, how to deal with this beast, if its very nature is unknown?
I try to prepare children for a particular situation, and then put them in uncomfortable, but studied conditions. Sometimes it helps.
For example, I prepared Sonya to go to a store where there is no self-service and you need to contact the seller for a counter. She managed, brought bread. But in a similar situation with flowers on March 8, she was not able to find out the price for tulips without preliminary preparation.
But we will work: I explain, they act, until we overcome these attacks. I see that this question cannot be allowed to drift. Shyness, like a disease, you will miss, it will become worse.
And what tricks and methods do you struggle with childish shyness?