In childhood, we all believed in magic, and in the New Year holidays – in Santa Claus. What a joy it was in the morning under the Christmas tree to find a gift and boast that you were a good child and that same famous grandfather with a white beard came to you.
But sometimes you want to add more colors to this holiday. After all, matinees, theaters, the Christmas tree, and almost everyone has presents. I'll tell you another secret, how you can add pleasant moments and emotions not only for the child, but also for you.
Letter to Santa Claus
When my brother and I were small, we wrote a letter to Lapland every year. We still remember about it both. These are unforgettable and magical emotions. We thought that we would write, how, and most importantly, what gift to put in the letter.
It took us about a week to write a letter, because it was necessary to correctly make sentences, order and write without errors. We very seriously approached this issue, and my mother helped us.
As a gift, we always put crafts with our own hands, drawings, and in the letter we were sure to tell about our achievements for the year.
How we waited for an answer! After the New Year, we looked in the mailbox every day, but when the answer came, there was no limit to the delight. In response, a letter and a purely symbolic gift arrived. For example, I – a book that had to cut a doll and clothes, a brother – postcards that I had to paint myself.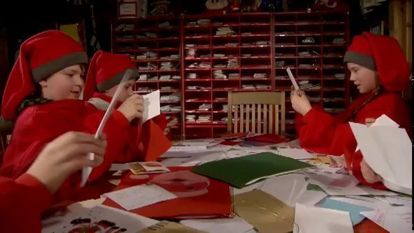 The gifts were symbolic, but the very understanding that it was from Lapland and from Grandfather Frost himself, betrayed a lot of emotions.
What will help parents
Now, as a parent, I begin to understand how well such letters are written.
1. An extra reason to do something with the child together.
2. You can teach a child not only to receive gifts, but also to give.
3. Once again write an essay not on the school theme, but from the heart.
4. Sometimes you need to wait for an answer for two months, and children do not like to wait like that, it means that we learn patience.
5. To take the child with something useful.
6. These are pleasant memories for a lifetime.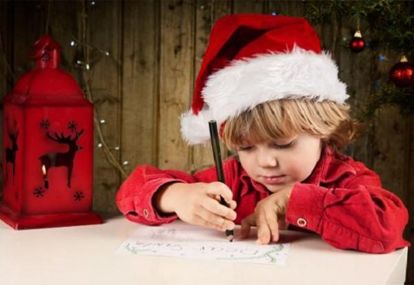 For all my memories I almost forgot to share the addresses I have.
1. Santa Claus. Post office Arctic Circle. 96930. Rovaniemi. Finland.
2. Ukraine, 01001, Kiev-1, ul. Khreshchatyk, 22. Mail Santa Claus.
3. Russia, 162390, Vologda Region, the city of Veliky Ustyug. House of Santa Claus.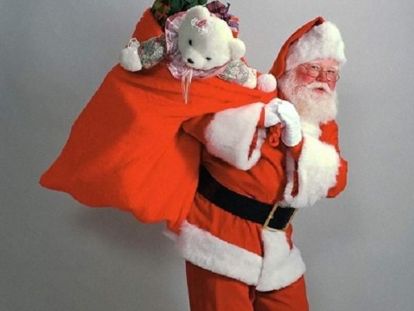 Make another holiday for yourself and kids. We have already sent a letter to Lapland from our son and put an imprint of a son's pen on it. I really hope that there will like it and we will come to the soonest answer.