There are many options for sharing leisure with children, the most important thing here is just spending time together with each other, practicing one common cause, communicating, making contact, etc.
In principle, daily walks can also be called leisure. After all, this is free time from work that we spend with children. The main thing is not to turn them into a favor, and not walk for a tick, but with pleasure.
My daughter is four and a half years old, and we spend a lot of time together. We have plenty of leisure options, over the years I have found many ways to diversify it. I want to share the most popular with you. Moreover, in the cold season only short walks, as they say, you will not be full.
This is not only about expensive visiting circuses and other activities, because the ticket prices in this case can be simply exorbitant. For example, we have recently toured the world famous circus, so the cost of tickets for it reached 2800r. (700 UAH).
There are more budget activities. For example, yesterday I bought us tickets for the Sleeping Beauty ballet for the next month. And due to the fact that I chose a weekday, the ticket cost turned out 200r. (50 UAH) and this is for the first row!
If you follow the cultural events of the city, take part in various promotions, enjoy discounts and great deals, you can often spend leisure time with minimal expenses.
For example, we sometimes attend exhibitions of cats and dogs. They pass in huge pavilions, where you can easily spend a few hours. And if you pre-register on the site, the entrance will be free.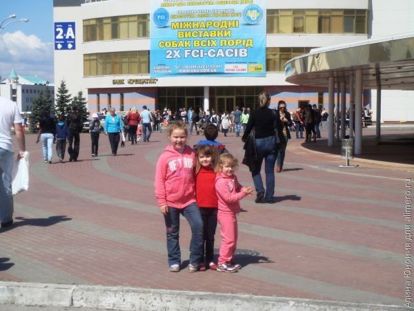 Here I would like to tell you not about going to the playground near the house, but about trips within the city. For example, a 20 minute drive from us there is a huge bird market, where you can watch and even touch various animals for free.
We also have a famous St. Andrew's Descent far beyond Kiev, where you can walk endlessly. Moreover, there is a lot of interesting things for a child – exhibitions of paintings and souvenirs, unique architecture and landscapes.
You can walk in parks and museums in the open air, and near the shore of the reservoir. We have, for example, several times a year, large-scale flower exhibitions devoted to various topics – cars, city day, fairy-tale heroes, etc. Both children and parents receive incredible pleasure from such outings outside the yard. And if you take light snacks, drinks and bedspreads, the walk turns into a picnic in nature.
We recently discovered a new type of leisure – visiting cooking workshops, where children are taught to prepare a variety of dishes and drinks. In this way, the kids join the work, acquire useful skills and information, have fun.
If you search, you can find free lessons. After all, cooking is a great way to occupy children, and diplomas issued by the chef and aprons with the child's name will remind you of this wonderful pastime for a long time.
You can also attend classes on various types of creativity – origami, decoupage, painting of figurines, handicrafts, etc. And you can do these interesting activities at home. The process will become more interesting and fun if you prepare materials in advance and invite friends.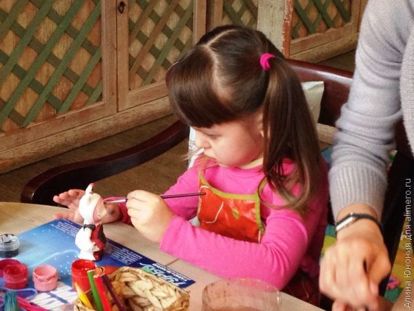 As you can see, the main thing is to have desire and free time. For example, we never have a question. What to do ?, many events are planned for us a month in advance, and some leisure options are so loved by our daughter that we visit the same places several times a year.
And what leisure options with children do you prefer?