Child memory training is an important component of development. Without this important skill, one cannot imagine the normal existence of any person. Children absorb knowledge like a sponge, and it is worth helping them with this.
The development of memory begins long before the first words of the child, but over time it is worthwhile to take care of its improvement.
When a child understands the speech and can talk, you can start classes on the development of memory. As experts say, memory is the key to success in school. A child who has a well-developed memory will study with interest and remember the material with ease and much faster.
Classes with a child
Right now I use several methods for the development of memory. Our teacher recommended them to us from a rehabilitation center. I want to share with you some of them.
This option is a success with us, since the child plays and remembers at the same time. Take a small handbag or cosmetic bag with a zipper. Put there a few items (we started with three). The child opens the bag and pulls out one item from it (matryoshka, ball, cube, doll, etc.), calling them.
Then we fold the toys back. Ask the child to tell what is in the purse. If the child is hard to remember right away, take his hand and put it in your handbag so that the child can touch the object by touch. Only that he did not look there. If the baby easily remembers objects, increase their number.
Show your child a story in pictures or just images with different objects. Let the child call them and study for some time. Then remove the picture.
If the child can, let him call the objects that were depicted in the picture. A more advanced version is history. For us, this is still a difficult task. We are still trying to tell the story itself with sentences.
Fairy tales in verse
Very good memory training are fairy tales in verses or simply children's quatrains. After several repetitions, my daughter can recite a verse without prompting, except she may be shy. She loves Muhu-Tsokotuha very much, can tell her in half with small clues.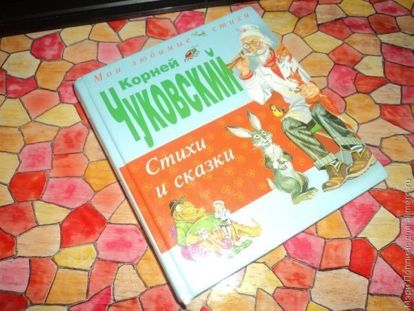 A more complicated variant is fairy tales in a narrative form. There is no rhyme in them and it is more difficult for a child to retell it. While we have enjoyed the success of the fairy tale of Kornei Chukovsky and many other books in verse.
Here are some simple exercises to help your child learn to memorize more quickly and easily in the future. Maybe you come up with options that are right for you.