Every mother tries to develop her child as much as possible. For this, fairy tales, rhymes, lullabies and children's songs are used, appliqué, drawing, dancing, etc., a little later. When my son asked to buy a guitar, and after it an electronic piano, a drum, a trumpet, I realized that the child was interested in music, thinking about how to teach a four-year-old child the notes.
I remember when in music school I was taught musical notation (I was 9 years old then), it seemed to me a very boring exercise, which almost discouraged the desire to learn to play the piano. For a four-year-old, explaining the names of the notes would be just hard labor for him and for me.
Fortunately, the Internet exists with us, there are books and magazines for parents, among which I have found a game way of studying notes that I want to share with you.
On the Internet, you need to find the seven most simple but beautiful living creatures that will correspond to each note:
– to – doggy,
– re – fish
– mi – mouse
– fa – cat,
– salt – bird,
– La – elephant,
– si – chicken.
Now you need to find on the Internet or in the library, and maybe in the store, the piano tutorial. We need the very first and easiest pieces of music that will be familiar (or will be liked by the child).
Print the ten of each living creature. One copy needs to be pasted on the piano keys (in the correct order), and the rest need to be pasted on an album sheet of paper in the same sequence as the notes in the musical composition.
Instead of notes, we will have cats, birds, dogs and elephants, so the child can easily press them sequentially on the keys, as a result of which he will hear a self-played tune. If the child likes this kind of training (and I am more than sure about this), then it will be possible to explain such moments to the child:
– the duration of the notes – you can draw two or three elephants side by side and circle them around so that the child understands that you need to hold your finger on the key longer than usual;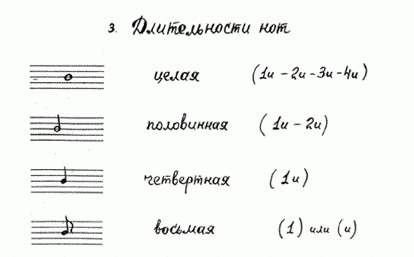 -the octaves — one octave will be the animal life of yellow, the other octave will be green, the third one will be blue.
Thanks to this game approach, the child can be taught to play the piano from early childhood, when it is not yet possible to learn even the names of the notes.
As soon as I gather all the necessary little animals, I will surely share with you our first melodies and successes.