When 4 months ago I wrote about the forthcoming reform of the kindergarten, many people were skeptical of this information. Like, let there be nothing, just scare, be afraid, etc. And on September 1 on the nose, beginners go looking for themselves in the lists and at the parent meeting. And what is the result?
We have reduced the queue 14 times!


It was with this slogan that a report was made on the work done at the highest level, for yes, the gardens were condensed. Who did not fall under the distribution, he was lucky. By today's standards, there are now 25 people in the nursery, 40 in the kindergarten groups.
I talked to other moms who only lead their children to the garden. One complains that 34 people were recruited into their group, then 15 people were screened out by age and they think what to do with them. Must come up by September 1.
In the garden next to us, according to my friend, in the nursery recruited 27 people in the group. In our garden, new groups of only 20 people each, but our teacher (with whom we will part on August 31) are already clutching their heads, what to do?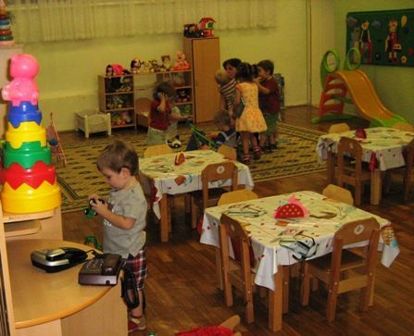 Lockers in the hallway 15, beds – 15, tables – 4 pieces of 4 seats. Do you think someone made extra cabinets (etc.)? No, they just made lists, according to new regulations! WHERE children will be – not their concern. But the queues are reduced, yes.
How to manage one?
Our teacher has already said that she will ask herself a second teacher to help, because otherwise it is simply unrealistic. Children come to the group 1.5 – 1.7 years. Many of them do not go to the pot, do not know how to eat and dress themselves, and they even say something with difficulty. How, HOW it is possible to cope one with all this horde? And put on the street in the winter of 20 little men?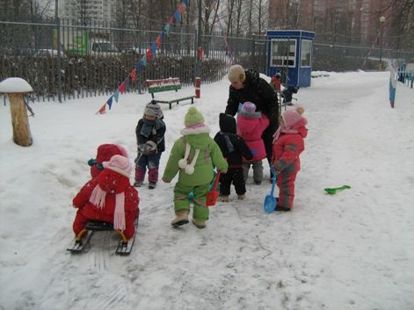 She says that she may have to quit, because not everyone will pull this hell. Especially for a salary of 10 thousand rubles. And this experience (2.5 years before retirement) is a close Moscow region! And what do the periphery do?
Lucky ones
This is us. Or at least I hope so. September 1, we leave the nursery in the garden. There are 2 groups formed from 3 nursery groups of the old set, i.e. an average of 15 people. In our kindergarten group there are 25 people, in the next – 23. That is, someone was immediately taken to the garden, but not very much, which makes us all very happy. We managed to slip the gulag.
Although our teacher says that there are still some reforms waiting for us. For example, now I come for my son in the garden and I can stand up to talk with the teacher. They said that it would be impossible – came, took, left. And if I want to know if my child is well eaten or asleep today, I have to sign up for an audience? Wait and see. In our state everything is possible.