So, your baby has grown up, and it's time to decide whether to send it to kindergarten or not.
If the family has financial difficulties, the choice is usually made in favor of the kindergarten. This allows mom to go to work and improve their financial situation. When returning to the service is the only means of subsistence, the issue is solved by itself.
However, it happens that there are no particular financial difficulties, there is no need to go to work, and mother does not know how to act in this situation and what will be more beneficial for her child – visiting the garden or home education. Let's understand the pros and cons of both options.
At the age of 2-3 years a child, not every child needs to communicate with peers. For many, this need is formed a little later. Most young children need a positive example of an adult, they need to communicate with him. Peers can not give this, due to the fact that they themselves need the same thing.
Since the child is strongly attached to the mother, he cannot quickly adapt to new conditions. Starting to attend kindergarten, he ceases to be the object of increased attention, which can not but upset the kid. In the manger, he receives much less care from the teacher, who does not go to him alone, but to the whole group of children. Moreover, the majority of educators in our time have ceased to be affectionate and kind with children. This can cause tremendous stress and frustration. Successful completion of the process of adaptation to the garden directly depends on the strength of emotional attachment to the mother. The stronger the bond, the more emotional the child, the harder it is to get used to it. Difficulties may arise in over-wards and non-independent children, children growing up in conflict families with a phlegmatic nature.
In any case, psychologists recommend to teach the child to the garden gradually. To drive to the garden for several days for a couple of hours, gradually increasing the time of stay. In addition, in advance it is necessary to teach the child to the mode of the day, adopted in the garden. The kid needs to be taught how to eat, fall asleep, and ask to go to the toilet and other elementary things from the adult point of view. In this case, the child will not experience a great fear of being left without mom's help.
When a difficult period of adaptation passes, then the baby begins to perceive the group of children differently. In a good garden, interesting games, competent educational activities and communication with peers are waiting for him. Here and the opportunity to express themselves in a given situation, obtaining skills of social behavior, competitive moment, outdoor games and other positive aspects of life in a team. The assimilation of norms of social behavior is one of the main advantages of visiting a kindergarten by a child. Children learn to give in, sympathize, compromise, share, and understand peers.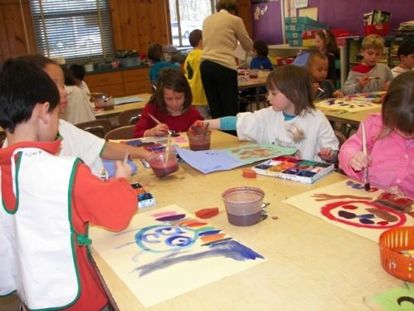 There are groups with special biases that develop in the child any skills and teach him to painting, music, sport or other positive aspects of life. The main thing is to choose the garden in which, in your opinion, the child will be most interesting, with good conditions of stay, competent educators and an interesting developmental program.
When a mother decides to make a choice in favor of home education, she needs to consider a few points. Of course, the home child is less sick, the number and quality of diseases is drastically different. However, some diseases are more easily tolerated in childhood, so the chicken pox or rubella brought from the garden can even be beneficial. The baby is surrounded by more care and affection.
You have the opportunity to choose what to teach your child, and what to leave for later. However, for proper development it is necessary to create such conditions in which the baby will receive all the necessary skills and knowledge for personal development. These should be daily activities with an adult using any method, visiting groups in specialized children's schools, organizing communication with peers. In addition, you need to register in the sports section and attend them at least twice a week. In all it is necessary to observe a systematic approach, that is, if you started playing music or English, then you should not give up halfway, you need to complete the whole course. A clear day routine is an important component of home education.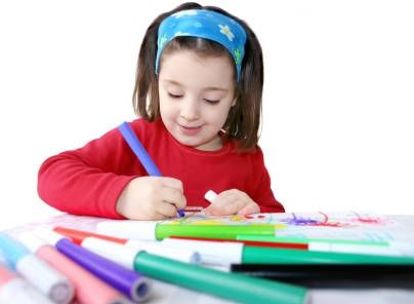 In order for a home child to get the same social behavior skills as the one who attended kindergarten, parents will have to make a lot of effort. It is important to ensure that the child does not grow selfish and love only his self, to teach him empathy and the ability to compromise. There are a lot of advantages of home education, but if you are not sure that you can withstand a five-year stay at home, are not ready to fully devote yourself to the child, then you have to think a few times before you have a choice. Perhaps the ideal option would be the one when the baby is in home education up to 3.5-4 years, and then begins to attend kindergarten.