I often notice that children make new acquaintances much easier than we, adults. It's not difficult for them to ask their neighbor's name, even if they are seen for the first and last time.
The ability to easily make contact with peers, not to be shy and not to engrave in a society of their own kind – an important component of the nature of the child. In the future, this will allow him to easily attend public events, establish business contacts and feel comfortable in a team.
We often mistakenly believe that our child will be comfortable with any other baby just because they are both children. Of course, this is not the case – not every woman can become my friend, and not even every puppy will be happy to play with any other dog.
For example, I have a girlfriend whose daughter is the same age as mine. When talking on the phone, I often noticed that our children had similar interests, and in general, I was sure that two girls with a large number of dolls could find a common language.
Alas, I was wrong – despite the fact that we can communicate for hours with a girlfriend, our children cannot spend without conflict even five minutes.
Our company of mothers with children began to form when the children were about a year old (the maximum difference of our kids is six months).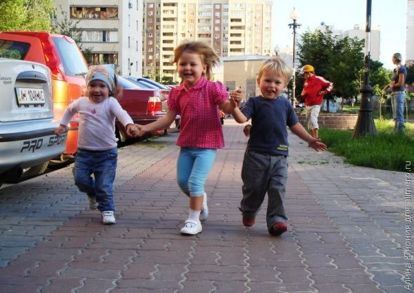 At the age of one year, there is no question of a conscious desire to meet, of course. The surroundings are still divided into two parts – boys and girls (in some, especially neglected cases, absolutely all children are Lyalas;).
Obviously, the kids heard and remembered the names of their, as it turned out, future friends. And already in one and a half – two years, the daughter knew not only their names, but also the names of moms, dads, and sometimes surnames.
Dating in kindergarten
In the nursery (2.2 years), the daughter went with her friend Dima, and with him went into the next junior group. Within a few weeks, she knew the names of all the children in the group; I don't know whether their teacher introduced them or whether she did it herself.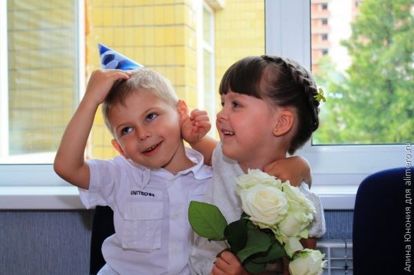 I suspect that the daughter's initiative played a significant role, because Dima, according to the stories of the teacher, usually plays only with my baby, while she plays and communicates with absolutely everyone.
We often meet children from the group on playgrounds and rides, and my daughter always runs up to me and pulls me to get acquainted with them. Sometimes it may itself draw my attention to a child in a store, for example, they say, look, this is a girl from kindergarten (gymnastics).
There is nothing shameful in children's dating. If you are so much afraid of contact with other children, it makes sense to teach the child to get acquainted with the participation of parents.
For example, my daughter is often unpleasant when she is called a girl, and even more so something like Hey, you !. Now she herself can declare that she is not a girl, but she has a name.
The ability to approach and speak with a stranger instills confidence in himself, his strength, his external qualities (which is also important), and even increases the level of self-esteem.
It is possible to work out the dialogues at home at first – to acquaint puppets and other toys among themselves. Along the way, you can learn the basics of the rules of etiquette, for example, the phrase Very nice, Nice to meet you, etc.
Do your kids easily get to know other children?