About the right of the child to choose now not only heard lazy. And if in the old Soviet films we often see that the whole crowd of children silently and with pleasure eats the same porridge from the same pan, now the child's right to individuality is promoted in this regard.
One of my friends has four children, and quite often there are situations when she prepares each of them a separate dish. And it's not about food allergies and intolerance to certain foods, just every child wants to eat different things and the point.
Of course, we are not talking about babies of two or three years old who simply cannot eat much from an adult table. But now preschool children can easily eat with their parents. Of course, provided that parents eat healthy foods.
Daughter moved to our table years to two. There were no special problems, because I do not like unhealthy food, but prefer everything fresh, boiled, from the oven. In addition, the daughter was very pleased that she was eating the same thing as her mother, because children love to imitate adults so much.
Recently, my friends and I argued on this topic. One of us cited as an example visiting a cafe, when each visitor orders something to his own taste. So why not give children the right to choose at home?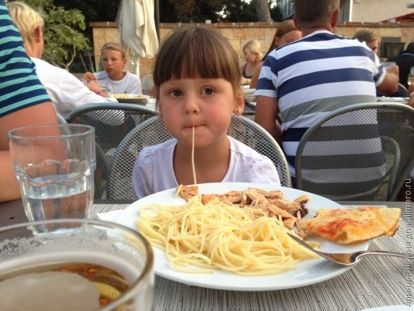 My answer is simple: because I get tired during the day, so that I can cook separately for everyone at home. Often, I give my daughter and husband the right to choose, but it must be one dish for all (or both).
On the other hand, I recently read an article on the education of twins, in which the author stubbornly defended their right to individuality, so I strongly advised mothers not only to dress children in different clothes, but also to cook different dishes.
If I have time, I cook my daughters separately. But the reason is not only in this, but in the fact that I do not like much of what she eats (porridge, omelette, various pancakes). But if we have dinner and the daughter refuses to eat a common dish, she has no alternatives – either agree or go to bed hungry. But such situations we, fortunately, does not happen.
It seems to me that everything here depends on what children are taught to. Yes, we had a period with an interesting serving, but it was same food, as parents, just differently designed.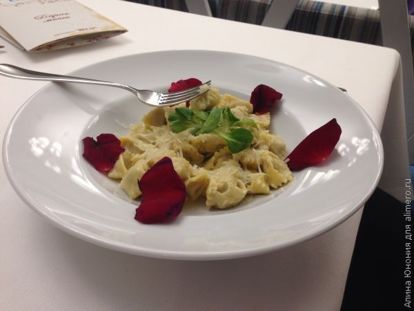 A friend called me a lazy mother, but I do not think so. If someone likes to stand at the stove for hours, I do not mind. But I'd rather spend this time with my daughter or go about my business.
Perhaps she envies me a little, because her daughter is accustomed to eat separately from an early age. She does not have the physiological intolerance of the same dairy products, but she does not eat them simply because she does not want (and in the kindergarten, too, by the way). It's just that mom always pushed off the child's desires and only then started cooking, and did not offer ready-made meals.
I am for simplifying the lives of moms and for a healthy diet for all family members. Of course, all of us have our own preferences, and I often cook my favorite Olivier salad for my husband, which neither I nor my daughter eat. But this is so, as a supplement to the main dish, which in most cases is still the same for everyone!
And how are you? Do you prepare children separately?