My daughter, a student at the Faculty of Sociology and Psychology, gives me ideas for reflection. Often the subject of a dispute or discussion, we become our little son and brother, or rather his upbringing.
I suggest everyone to get acquainted with the results of our next brainstorming session and look at the phrase from a new angle should not offend girls.
The mother of each boy considers it his duty to hammer this norm of behavior into the head of his son (or not everyone?). And now I began to doubt if I should do this to my son? No, no, don't be scared! I don't want my son to hurt the girls! But I also do not want him to offend anyone at all.
I do not want him to mock the cats, which is full of us in the courtyards. I do not want his hand raised to throw a stick at a defenseless dog, or that he laughed at a physically disabled person, and in general he behaved badly.
Bad behavior is what?
We, cunning parents, have a couple of very convenient, plastic phrases, into the framework of which we can want everything we want. For example, the phrase behave badly. All the time you can hear: you are behaving badly, so … .., behave yourself, if you behave badly, then … .. Poor child, like a tennis ball – wherever he goes, he stumbles upon a parent racket and behaves badly .
Actually, everything that parents do not like at the moment is bad behavior. And the moments are different … It happens that my mother has a headache or problems at work, and then the child sticks with some nonsense. Not before him now, so leave me alone! Not lagging behind – so behaves badly.
For some reason, in connection with the negative assessment by adults of children's behavior, the hospital always seems to me. Or turn in the clinic, where children are tired of waiting, they begin to misbehave.
Or the case when my four-year-old daughter, an oculist for educational purposes, literally threw out the door because she cried, screamed and was not allowed to bury her a drop in her eyes. I mean, I behaved badly. At the next appointment, the same doctor with malice asked how much it cost me to persuade my daughter to continue treatment. To this I suggested that she simply treat us, I will educate myself.
Or here is my son, who is a year and ten. He behaves badly all day long! Constantly runs away from me when I pick him up on the street (or does he have such a game?), Draws a pen on the wallpaper (or do I just need a handle to clean it in time?), Climbs on chairs, bedside tables and other heights (or something interesting to take?). So who behaves like? Is he bad or am I wrong?
So with touchy girls. The phrase can not offend girls sounds to the boy as do not mess up under any circumstances, you still remain guilty. Why all? Everything is clear here – it's just that, most likely, no one will understand the situation. The one who offended the girl is to blame. No, of course, they will understand, but the result is predictable.
It turns out that if I bend this line, I will deprive my child of the freedom to prove his case, the freedom to stand up for himself. Maybe that's why in childhood many boys do not like and despise girls? And girls, knowing that boys are guilty beforehand, can take advantage and often provoke boys.
Honestly, until I had a son, I did not ask this question. When the son appeared, I was even ready to lay in his brain that which was not subject to challenge and doubt. But she now hesitated now.
Bad behavior can be compared (this is the unexpected association I had) with a uniform. Swimsuit, so appropriate on the beach, will look wild in the store or on the street. If running and jumping in the gym is good and right, shouting at the stadium is almost obligatory, that is, such places where it is forbidden is impossible, ugly. Therefore, I believe that the child needs specify, where and how to behave is preferable. And if also explain why, then it will be alright.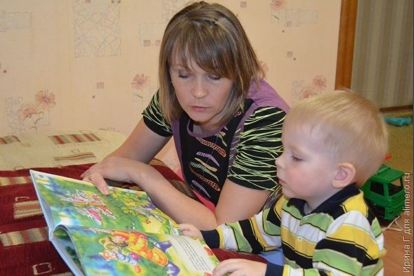 I think if I I will not instruct child not to offend girls, but I will try to educate his kind, understanding, able to compromise, he will not allow himself to hit a person who is weaker than him. I want my son to grow up as a free person, know how to express his thoughts and not be afraid to express his opinion. How do I do now.
I want to ask: mothers of boys (and girls too), how do you think of my thoughts? Agree, or argue, because it has long been known that truth is born in a dispute.