Everyone in childhood read stories about Carlson, Winnie the Pooh and other invented friends of toddlers. So my four-year-old daughter got herself such a friend.
The new generation chooses new heroes. Our virtual friend is the character of Chinese cartoons – Denny. Do not think that my child brings up the TV. Our ceiling – two views per day for 30-40 minutes.
Danny came to us when we had to pick up a daughter from kindergarten. We recently moved to a new place and still do not know anyone here. She is a very sociable girl, so she decided to look for a replacement for her buddies from the garden.
In the cartoon, Danny is a bold, funny and very charming little boy. When communicating with his daughter, he behaves well. On bad deeds does not incite, not what Carlson! That only makes everything slower than our daughter. He does not have time to dress quickly, he eats for a long time, cannot sleep at all. Our Helen does everything faster and asserts itself at his expense.
When traveling to grandmothers or during other interesting events, a daughter forgets about a fictional friend. But when Helen plays herself – he reappears and helps out at a difficult moment.
At first, the appearance of this character alerted me. I did not want my daughter to confuse reality and fantasy. But then, having learned more about my friends, I calmed down.
Approximately 65% ​​of children at different age periods make friends for themselves. Especially often it happens from 3 to 6 years. After all, the dawn of children's fantasy falls on this period. Schoolchildren make-up friends give way to real ones.
When to worry
I learned that it's worth worrying if:
– Stories abound with dark and cruel details
– appetite worsens and sleep is disturbed
– the child has lost interest in other games and activities, is not good at contact
– The baby is overly dependent on his invented friend, and quarrels with him cause depression.
In such cases, it is worth contacting a specialist.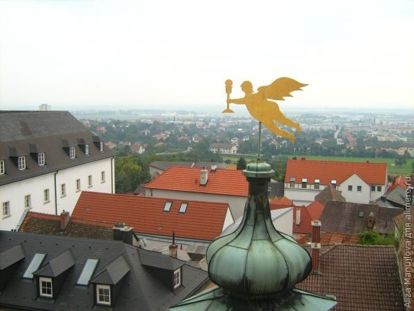 I decided not to get rid of the invented friend of the baby, but to explain what fantasy is. The first step was to read the story, and then get acquainted with its author. We had it on the example of the Brothers Grimm. I told my daughter their biography and that inventing fairy tales is their job. Then we went to the cartoons and found out who and how makes them.
Now the baby is interested in: cartoon or puppet, as the scriptwriter's name, who painted it … Before telling the story, I say that people invented fabulous creatures – fairies, unicorns, dwarves.
After such political information, the daughter began to think less of a fictitious friend. I try to fill her day with various activities and emotions. A fantasy – a temporary phenomenon, I think it will outgrow.