Of course, this is not about choosing, but only to expand the horizons of the child. I believe that starting from 2.5-3 years old (the age when the baby can already support the conversation, to conduct a dialogue) it is already possible to introduce the professions.
However, children will learn about some of them before – doctors, policemen, guards, salespeople, etc. With age, these concepts can be developed: for example, telling that among doctors there is an oculist, ENT, surgeon, etc.
By the way, the medical branch is very popular with my daughter, she listens with interest to the names of organs, the stories about their functions. When I was in the hospital, she asked to see a stitch, clarified which doctor, why, and how he did it.
I suspect that this is partly my unrealized ambitions – this is interesting to me, and in my youth I wanted to become a doctor. In any case, I will only be glad if the interest shown in childhood does not run out closer to student age.
Come from childhood
As a child I had a wonderful book What machines can do, it described in detail the design of dairy, confectioneries, canneries and other factories, as well as stories about the professions of people who work there. It was one of my favorite books, I will certainly try to find it for my daughter.
Boys are usually interested in male professions. At preschool age, it is already possible to acquaint a child with the ranks of the military, the role of the athletes in, for example, a football team.
Role-playing games are useful for better learning. Especially if you use the appropriate props. My daughter and I usually play as a teacher and student, doctor and patient, seller and buyer, dancer (singer) and spectator.
Doctor and Sick
You can not spend money on expensive sets Young Doctor, a cheap cotton-gauze bandage and a syringe are enough (without a needle, of course). The patient lies down and complains: Ah, doctor, my arm hurts, I need an injection and syrup !. Further, the plot depends on the fantasy – anything can hurt, you can treat with syrup, pills, glue plasters and bandage.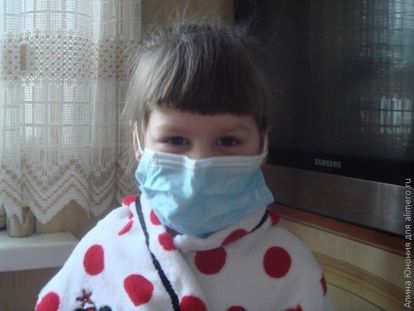 Of course, it is necessary for the child to explain in advance that all the treatment is made for fun, medications are not a toy and that it is impossible to simulate pain outside the game in any case.
Such games also help to eliminate the fear of doctors, which is usually infused by parents (with phrases: if you don't obey, I'll take you to the doctor!).
The game of the store develops the ability to count, because you can play with real money. Coins are better suited, I also wash them with soap before the game. Ask your child to sell you something, check the cost, ask for change and a check.
Games with performances develop creativity, learn to speak in front of the audience, to focus. Do not forget to praise the child, to applaud. I usually scream Bravo !.
Do not hesitate, because what could be better than games that develop horizons, thinking, vocabulary and abilities of your child.