The children's team is not just a group of guys playing games. This is a complex interweaving of relationships, likes and dislikes, secrets, secrets and even gossip! Of course, the kids in the sandbox are not up to it, but starting from five to six years old, communication in children's companies becomes more multifaceted.
I also remember my stay in kindergarten – even then our team was divided into small companies of three to five people. We had common interests, games that only we understood and, in most cases, a common opinion. For example, someone from the company said that pickled cucumber is not tasty, and in most cases the rest will not eat it.
I see a similar situation now. Children unite in the company in a different way. Some are friends because they go to the same kindergarten group. Others unite according to their interests – boys with a ball, girls with crayons and dolls.
My daughter from the whole company prefers to play with three girls. They have several interests: bicycles, exercises on horizontal bars and a secret game in ninjago, the meaning of which I still have not understood.
In their company, they are not willing to take anyone. Sometimes it comes to even quarrels. So, recently a cousin came to visit us, which, despite all my requests, they did not want to accept to the company.
There are some advantages in such coalitions. In the company of my daughter, the girls stand behind each other. They practically have no quarrels between themselves, and if someone else thinks of offending, there is no doubt about the defense. In addition, seniors always look after younger ones – they learn to ride bicycles, tell future first graders about school.
In children, they are special – girls discuss their sympathies. One even recently admitted that a classmate kissed her every time after school. Like many women, children love to gossip a little. Again, these conversations are quite harmless – who came in what, what he said, etc.
For me it is important that conversations do not stop further ascertaining facts. I am against children infringing on each other due to the lack of fashionable clothes and expensive toys or because of physical defects.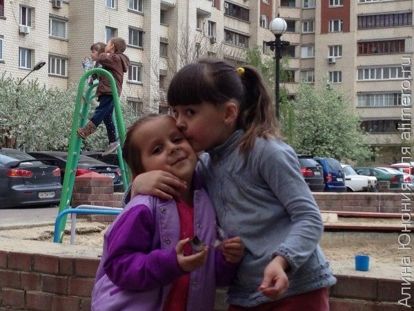 Recently, a company of girls initially played amicably with a company of boys. It all started with a game of boomerangs, but then suddenly something went wrong and a verbal skirmish began. Those who are shorter are called little ones, overweight cows, etc.
Children, as you know, in their statements can be very cruel. An accidentally abandoned word can sink into the soul for a long time and even cause the development of complexes. Of course, it is good if this is an incentive to work on yourself, but such cases, alas, rarely occur.
In general, I am for world peace. For peaceful communication of interests, even for this, a large company of children is divided into small groups. Still, 10-12 preschoolers cannot have the same interests and hobbies. And our parental task consists in these hobbies not being dangerous and harmful for children.
And what features of children's companies do you notice?