Have you ever paid attention to children's matinees that not all voices in the choir sound the same? Some children sing quietly and incomprehensibly, as if they are chewing porridge. Part of the choral composition only opens the mouth and does not seem to know the words at all. But there are those who yell not by the notes, but the articulate text.

Bad articulation

My daughter belongs to the top ten. She knows the words of the songs, well intonates, but her mouth at the same time is completely sluggish. So she speaks, sometimes, it seems, now she falls asleep. We have to ask her to repeat the sentence, clearly pronouncing each syllable.
I asked our speech therapist if this lethargy was not the cause of dysarthria, she answered negatively. But she noticed that she could be the cause of uninteresting, nonintonational speech. Such children do not become artists, orators and readers.
Sounds unpleasant? So I did not like it. Moreover, my daughter loves to speak.
How to deal with the problem?

I wondered if it was possible to fix it? After all, I really do not want others to think that my child is always not sleeping. Speech therapist advised tongue twisters and singing.
It was easy for me to understand (I graduated from music school), and now I'll try to tell you what to do.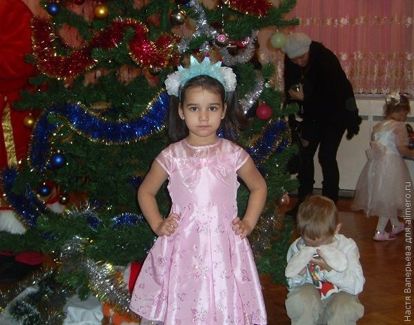 Musical lesson

Remember, at school we had hateful exercises — singing in a singing lesson?
Do, re, mi, fa, salt, fa, mi, re, do.
Sanya sings syllables. Starts at a slow pace, then on average and fast. That's when she sings the exercise very quickly, her tongue and lips begin to move (finally). And next to me I encourage: Come on, move your mouth, open it more merrily!
Yes, de, di, doo, yes.
We sing syllables on one sound. Try for the sake of interest to pronounce the syllables themselves, the tongue just rattles and clings to the teeth. I make my daughter sing the exercise several times, accelerating the pace until it works out clearly.
I noticed that the faster the pace, the more concentrated it becomes, and at the same time it turns out better.
Songs. I do not know about you. But in our kindergarten all the songs are sad, chanting. Such things will not work.
We have learned songs energetic (all musical compositions from the cartoon Masha and the Bear). You can take any other fast songs.
We play a game with a creative task: to sing in such a way that the mother can understand the words. The more moving the music, the clearer you need to pronounce the syllables. Frankly, the task is not easy, but you can't carry it to the impossible either.
My daughter sings with pleasure, but I do not delay the classes. When I see that she is tired and distracted, we end. Shifts became noticeable literally immediately. It seems to me that she, knowing why we are engaged, and herself began to better control her speech.
This is how singing helps us in the development of speech. I hope that soon not only clarity will appear in it, but also diverse intonations.