Recently I (Yes, and the whole supermarket) witnessed a loud reading out of a three-year-old baby for the fact that he could not decide what juice he wanted. Mom shouted at the whole store, and if the guard hadn't made a remark to her, I would have done it.
Then I had to explain to my daughter why that mother was screaming, because the boy had done nothing wrong. And even if you would, then it is unpleasant, because she does not love him or what? You know, I answered crumpled, something about an educational conversation and a tired mother. And then I wondered if there were any advantages in such demonstrations?
What does the child feel
Even when I was working in the office, I really liked the phrase a good boss praises for all, and scolds in private. It seems to me that it can be applied to the upbringing of children. After all, by public shouts, we not only lower the child's self-esteem with our own hands, but also show him an example of how to behave.
That is why you should not be surprised if the fruits of such upbringing will ripen within a few years – the child will start raising his voice to his mother, or even more, who knows.
Of course, punishments and exhortations are unpleasant. But note that if they occur with strangers or, even worse, close people, the child is doubly unpleasant. I can not call it any other than humiliation.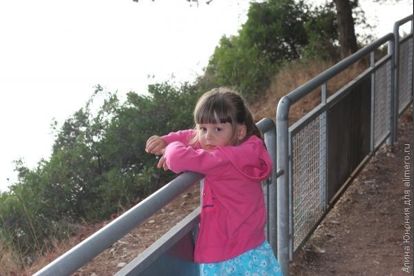 I'm not a perfect mom. I confess to you, I sometimes break into my daughter. But lately, we can say that there are no such moments. In any case, I have never been a fan of publicity and the removal of conflicts on the street.
I try to figure out what is the cause of my daughter's bad behavior. Perhaps she is tired, hungry or wants to sleep?
Recently, we had an incident on the site, when my unwillingness to punish my daughter publicly caused a conflict between me and another girl's mother. Yes, the daughter behaved incorrectly and I voiced this to her – she bit her girlfriend because they could not share a spot on the hill.
It seems to me that such conflicts are forgotten quickly and how many more they will be – manage to remember only. And then, half of the broken knees (due to the fact that someone pushed) and bruises (from other children) I already do not remember.
In any case, the mother of the other child was waiting for public punishment, and better – with the use of force. I opposed such methods and did what I usually do, explained to my daughter the irregularity of her act, asked to apologize and punished with deprivation of cartoons for a certain period. Moreover, such a reaction in the daughter is a single phenomenon, before that she had never bitten anyone. Here it is – yes, it was.
Imagine another mother, this seemed not enough, in the end we have not communicated for more than a month. But before that, both we and our children were best friends.
I don't think I'm wrong. Yes, my daughter was wrong, but in no case was I going to shout at her and publicly spank just because it would calm the other child (or his mother).
Here I would like to quote the well-known child psychologist A.Gippenreiter: It is better to deprive a child of a good than to make him ill.
Everyone brings up the child as it sees fit. But I would like to remind you once again that every baby is a person, a person. And the fact that he is younger and weaker in no way gives us, parents, the right to scream, humiliate, and even more so to hurt.
Sometimes you just need to put yourself in the kid's place and replace the cry with hugs.
What do you think about public educational processes?