Yesterday the third school year began at my daughter's gymnastics school. It should be noted that all summer she waited for this day with impatience. I am very pleased with the aspirations and achievements of my child, but it is very inconvenient for us to build sports activities into our daily routine.
In the first year, classes began at 17:30 – in principle, not bad. True, my daughter really loves to sleep and still does not do without a nap. Therefore, I woke her at 4:30 pm, a quick snack and a run to the gym.
At the beginning of classes moved to 18:00. It was the best option for us – we had time to sleep and even take a walk on the court after training. And every Friday we visited our favorite cafe, where, without prejudice to the regime, we could spend a couple of hours.
In the same year, an unpleasant surprise awaited us – the start of classes at 19:00. Even now, in September, at 20:00 it is already getting dark. After all, we have to get home, and we need to go to the store, and have dinner ready.
Yesterday we were sitting at home until the last moment and still went out in advance — we did not know what to do with these free hours and a half of time.
Of course, we are not going to give up classes due to inappropriate graphics. Moreover, kids come to our studio from all over the city and even from the suburbs – and nothing, they manage somehow.
At first, I considered the option of transferring my daughter to another class. But she, firstly, is very attached to the coach, and secondly, she has many friends in the group. True, it turned out yesterday that the coach will still be different with us, so one point has disappeared.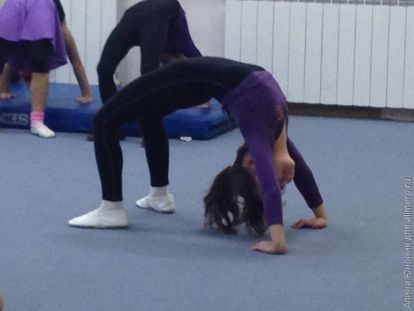 But, unfortunately, another third class is engaged, albeit on different days, but at the same time it makes no sense to change the flea mark.
Honestly, I agree even at earlier time. For example, the children of some of my friends are engaged in the sports sections, where the beginning is at 16:00. Of course, this option is only suitable for mothers with a free work schedule or for those who have a grandmother / nanny in attendance.
Well, if it is impossible to change the situation, you need to change your attitude to it. Now we plan to walk before training, and I run to the store while my daughter is in the classroom. Of course, then you have to go home with groceries in your hands, but more time is left for cooking dinner.
Weekly gatherings in cafes and trips to visit, we decided to move to another day (Thursday or Saturday). Of course, according to the old office habit, I want to relax on Friday, but the child is more important.
And yet, I urged the administrator to come up with something with a schedule. And, oh happiness, today she called me and said that it is quite possible to create another third class. I was so happy that I even agreed to workout on weekends. I really do not want me to carry a child in public transport in late winter evenings.
And for you the schedule of extra classes is a decisive factor? And how do you manage to embed it in the usual mode of the day?