Comprehensively develop the baby! – the motto of many modern moms. This is a very correct, vital credo, if, of course, to treat it wisely. It so happened that I worked in a state institution of additional education for seven years, where I learned to answer the most common questions concerning the development of children.
Before you give the child in a circle or section, you need to clearly understand for yourself what purpose you are pursuing. If you just need to take the baby for an hour or two a week, then take the child to a general development studio or to an early development school. If you are focused on the result and feel that the child is talented and want to develop this talent, then you don't give up in a serious group or studio before five years. Exception only for sports sections.
Why since five years old?
Most psychologists agree that in their desire to develop the child's abilities as early as possible, mothers, unfortunately, can kill at the root the desire to do something and reduce the child's good abilities to nothing. Here are the main reasons why it is recommended to donate a child to circles and studios no earlier than five years.
Any lesson lasts at least half an hour. A child under five cannot concentrate for such a long time.
The most important activity of a preschooler is play. Early learning activity can discourage even the most talented child's desire to do something in the future.
Children under five get tired much faster than five-year plans.
At the age of five, we can talk about what the child is most likely to do, and develop the abilities he has, and not spend years trying to uncover the child's talent.
Of course, all these arguments work only for serious circles and studios that are aimed at learning. Again, general developmental studios and schools of early development, where the main activity is play, will suit even one-and-a-half toddlers.
Which circle to choose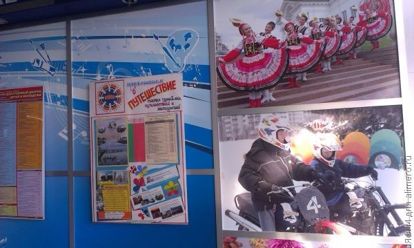 The most important thing in choosing a mug is to be realistic. Even if you are madly in love with your child, you should not attribute all his talents to him, otherwise it will be like in a poem a drama circle, a circle on a photo … Watch the child and listen … to his opinion! After all, the baby will be much more willing to do what he really likes.
The most popular clubs for children of five years
Choreography. It can be ballroom, folk, sports or classical dances. As a rule, strong and resilient children are selected for pop-sport dancing, and fragile for classical dance. Always consider the physical capabilities of your child.
Vocals Not to be confused with music, since children under six are rarely admitted to a music school.
Art. Very useful for all children, as it develops spatial thinking and fine motor skills. In addition to traditional drawing, there is a molding, which at this age will also please children.
Gymnastics. In many sections of rhythmic gymnastics they take from 4-5 years old, but coaches always look at physical development and you need to be ready for this.
Tennis. This sport is quite capable of even a five year old kid.
But the main thing in all this is to remember that a child must have a childhood! And even if you see the world champion in rhythmic gymnastics in your daughter, remember that at one point she might want to do drawing. Respect the opinions and desires of your children.