I have already written how many different toys in our kindergarten, however, as often happens, some children are not enough, so they express a desire to take their toys into the group.
In our kindergarten, children are prohibited from bringing their toys to the group. In a pinch, you can bring it, but leave it in a locker so as not to tease other children.
I am satisfied with this approach, because, of course, you cannot buy everything, and certainly the other child will find something that can plunge your child into frustrated feelings. We had it with a fairy doll, which was brought by another girl, and then my daughter buzzed all our ears about her.
I suspect that this ban works for educational purposes. After all, toys in a group are common and children learn to share, change, independently search for a way out of conflict situations instead of simply declaring This is mine !.
Yes, and everyone has different wealth, not all parents can afford to buy children expensive toys. Not all children understand this and sometimes it's quite difficult to explain, because, for example, Maxim has an expensive radio control machine, and your son doesn't.
By the way, I remember from the time of my kindergarten childhood: someone from relatives gave me an overseas doll with accessories in the form of a comb and a bottle, I took her to the group (of course, to boast), and she disappeared! There was a sea of ​​tears, the doll was found almost a year later, when the lockers were moved away from the wall before the summer break. Apparently, one of the children threw her there.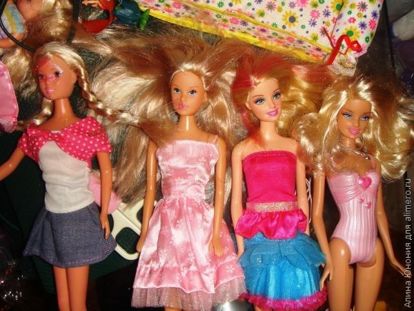 On the other hand, sometimes for a child a favorite toy is like a connection with the house, a close friend. For example, my niece has a favorite blanket, without which they do not leave the house – even if they spend the night outside the house one night, do not take this blanket – death is like. The baby always needs to hide only by him, and already for 2 years.
A daughter has no affection for something definite – then she wants to take with her a watch, then a small panda, or a toy from a kinder surprise. Apparently, the educational conversation has already been held, because she is hiding the toy in a locker or pocket without reminders. True, then he says that he showed it only to my friend Dima, no one else, no one saw !.
It should be clarified in advance whether the caretaker permits to bring his toy to the group. In extreme cases, it can be presented to the group by notifying the child in advance that she now acquires general status, not his own.
If the baby takes the toys to the garden, make sure that he does not take expensive and fragile things, but will have to find the culprits in case of anything. However, the teacher is not obliged to monitor their safety.
And what are the rules in your kindergarten regarding their toys?