Fortunately, we still have the luxury of calling a doctor at home. Usually, the doctor comes on the day of the call, an exception is the weekend, because the clinic does not work. In such cases, cause emergency child care or a duty officer district.
Despite the fact that you want to help the child as soon as possible, you should not take any radical actions before the doctor arrives, because you do not know the exact diagnosis and by your actions you can significantly complicate the work of the doctor.
If the body temperature is high (above 38.5 degrees), then doctors recommend combating it with medications. They have no other effect than the antipyretic and analgesic, so they can hardly blur the picture of the disease.
Do not forget to record the indicators of the thermometer, the time of measurement and the dosage of the medicine; this information should certainly be communicated to the doctor.
If the child is worried about pain (for example, in the ears when otitis or in the gums when teething), you should not endure the torment. It is better to take painkillers. With otitis, it can be ear drops, with toothache – antipyretic (Paracetamol, Ibuprofen) or local remedies.
If the reason for calling a doctor is a rash of unclear origin, you should not immediately smear it with a remedy that may complicate the diagnosis. Under a layer of brilliant green or fucorcin, it is quite difficult to distinguish a mosquito bite from streptoderma or chickenpox.
The child should be organized as comfortable as possible conditions of stay. If the cause of the disease is a cold, you should stay in bed or play quiet games, do not forget about drinking plenty of water and airing the room.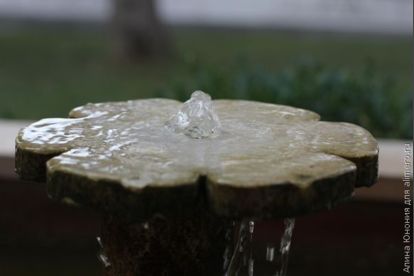 If the doctor does not go, and the child gets worse, you should certainly call emergency child care or take the child to the hospital yourself.
If the situation requires urgent medical attention, you should keep in constant contact with your pediatrician (your doctor or emergency doctor). Indeed, often the wrong actions can only aggravate the situation. But force majeure conditions can completely deprive the parents of sober mind. For example, it is sometimes difficult to figure out that in the event of a fire it is not possible to open windows or fill sparkling wiring with water.
First of all, you should suppress panic as soon as possible and act, following the advice of a specialist. It will not be out of place to familiarize yourself with the rules of first aid in case of accidents – electric shock, burns, etc.
All actions that you perform before the arrival of the doctor should be carefully recorded and reported to the doctor. If in doubt, it is better not to do or consult a specialist. In no case can one independently prescribe antibiotics to the child, increase the dose of the drug, use folk remedies.