How fast children grow! That seems to have only recently been born, learned to walk, talk. And if you look at it, it is already big, every day it seeks to learn something, to learn something new.
So, for more than a week, my five-year-old son follows me and asks me to teach him how to sew. I thought for a long time how to satisfy his desire and finally, I remembered how I sat as a child myself during the embroidery of drawings on paper. I had to open the sewing box.
Where to begin

For a start, I went in search of a safer needle. Found a gypsy, not very sharp. Of course, for such a needle, the paper needs to be found of medium thickness, the cardboard is definitely not suitable. Found scissors for children with blunt ends.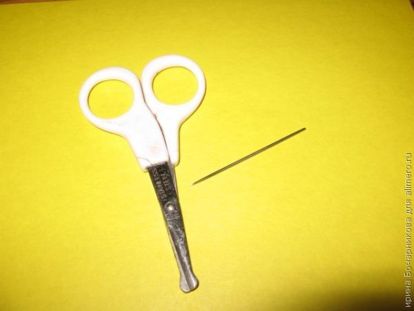 Just stitching baby stitches obviously quickly bored. And embroider on the contour is still too early in age. This lesson is more suitable for older kids. Therefore, while the son was trying hard to sew, thoughts flooded my head, it was necessary to think of something else.
The idea came to mind instantly. Somewhere in the boxes are beads, buttons and all sorts of small things for needlework.
Now the baby did not sew, but worked. He sewed on paper everything that caught his attention. Well, like mom, is it beautiful? "He shouted. Original- I answered.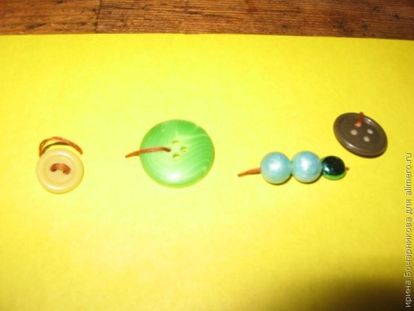 For further studies, I already bought a hoop and prepared the fabric. The kid was delighted.
The main thing – do not leave the children alone for this occupation! Even in my presence, my son several times tried to sew up his tights, periodically twisting his head in search to sew something else.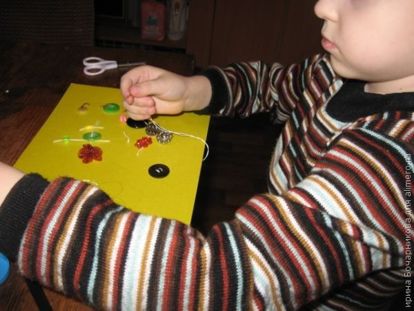 We put all our creativity in the box that I have selected. Now every friend he confidently says that he can sew. I can only smile.