Ideal children, probably, does not happen. Every child can foul or disobey. At such moments, it is very important to make a comment in such a way as not to offend and not to hurt the gentle spiritual organization.
Once again I am convinced how different children of the same age can be. In today's article I want to consider the reaction of preschoolers to the observations on the example of two children of the same age – my daughter and my friend's son.
Although it is believed that girls are natures more subtle and sensitive, but in this case it does not apply to my daughter. Perhaps this is good, because she usually reacts calmly to the remarks, often sincerely admits her guilt.
But there are times when her behavior becomes completely different. This usually happens after a stay in a kindergarten, where children have a strict discipline, and then the child does not know how to throw out the accumulated energy. Sometimes the cause may be a hidden resentment towards one of the parents.
So, just yesterday, my grandmother did not allow her granddaughter to watch cartoons, because she wanted to watch another channel. As a result, the child began a demonstration performance – tears and sobs that drowned out the sound of the TV. I want to note that these techniques do not work with our grandmother, and my daughter tried in vain.
In such cases, it is important, firstly, to explain the futility of tears and screams, and secondly, not to succumb to such provocations.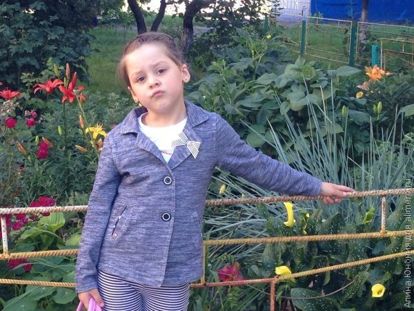 Honestly, I try to respond calmly to such antics. I can either ignore the daughter's suffering, or try to shift the child's attention to something else. It is quite another thing when a daughter is offended sincerely and for a long time – this is rarely, but accurately.
The reasons for the offense may be different, but mostly – this is an awkward remark that hurts the child's heart. Often this happens to her husband and grandfather. Probably the reason is partly because men sometimes do not think at all about their words and their consequences;)
Usually, the daughter is offended for doubting her personal qualities, unfair remarks and failure to fulfill promises. So, even the phrase Well, you draw like a chicken paw! can instantly spoil her mood, and in fact grandfather just wanted to joke. Or I did not expect this from you, how could you think of such a thing ?, you upset me very much.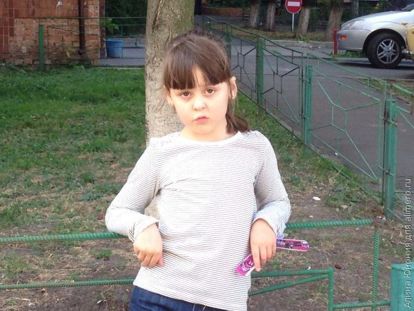 Perhaps, the fact is that she does not hear such phrases from me, so she takes it to heart. Fortunately, adults have the ability to translate a remark into a joke and immediately make the child laugh, or at least distract from sad thoughts.
Despite being male, my girlfriend's son is very sensitive to comments. Although they have three families living at home (i.e., it is often noisy), he reacts very sensitively to raising his voice.
There was even a problem in the kindergarten on this basis. The fact is that our teacher likes to talk loudly. No, she doesn't scream, just after 30 years of work in the garden, her own voice has become so.
And at first, the boy terribly did not want to go to kindergarten, there he became completely different – he could be silent all day, not communicate with anyone and play. And the reason was precisely in the increased tone of the teacher. And only work with a psychologist helped solve this problem.
Recently, they had another incident. Nikita's uncle, who lives with them on high tones, asked the boy to leave the room. You can understand him, because the boy before that switched the TV from football, and he poured juice on the sofa.
But Nikita's reaction was depressing – again, he closed in on himself, and stopped talking not only with his uncle, but also with his wife and even his daughter. Do not believe it, but this ignore lasted more than a month! They have already managed to do without a psychologist, a heart-to-heart talk has helped.
The acute reaction of children to comments is, of course, not a reason not to do them at all. It is much better to raise a child so that they do not have to reprimand, but this, of course, is hardly possible.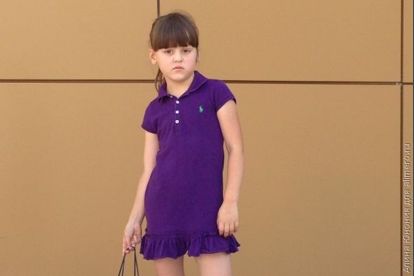 For me, the most important rule is evaluate not the daughter, but her deed. And these actions can be terrible, bad, disgusting and nasty, but not my child. My daughter is a good point.
Find the true cause of the child's behavior. Many dirty tricks children do either out of spite or to attract attention. Sometimes it's enough just to ask: You probably wanted to play with me ?, Are you bored ?, Are you offended that we didn't buy a toy?
Do not use the concepts of love, kinship and ridiculous horror stories.. I have already stopped my grandmother's attempts to frighten her daughter by policemen or women. And I will never let my daughter say something like. Then I will not love you or I will give you back to the hospital.
My love for my daughter is the same unshakable concept as the fact that she is good (see par. 1). And no actions, offenses, punishments and educational conversations will affect the firmness of this feeling.
And how do your children react to the comments? What do you think, how is it better to make a remark to the child in order not to harm?