Meetings with doctors are mandatory for any child. Even if the baby is rarely ill, preventive examinations, vaccinations, tests are mandatory.
Often, children react rather painfully to visits to doctors, but this cannot be avoided, one can only try to solve the problem. I hope my advice will be useful to you.
Should be excluded from your vocabulary intimidation by doctors. In conversations with the child there should be no And then I will take you to the doctor, I'll call you and you will get a terrible injection, etc.
I act on the contrary – a trip to the clinic I present as something fascinating. I tell you how lucky my daughter is that she goes to the doctor and in general, only young children are afraid of doctors !.
I also try to instill respect for the profession of a doctor – we read the relevant books (the same Aibolit, for example), we watch cartoons on this subject. Now her daughter says that she dreams of becoming a doctor when she grows up, though she has not yet decided who she likes to treat more – children or animals.
Not be superfluous and stories about the structure of the human body, the functions of the major organs and systems. Children's encyclopedias with illustrations and educational cartoons will help in this (Little Einsteins, for example).
Sometimes this is the only way to persuade a child to show the doctor the throat or other part of the body that needs to be examined. Then you have to promise to buy toys in exchange for the consent of the baby.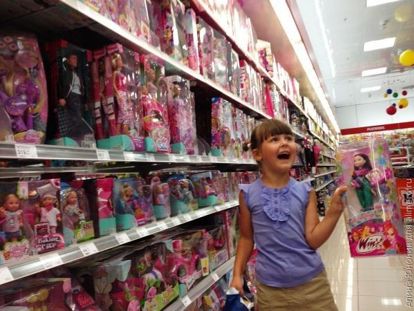 The game set of the doctor is a great way to visually explain to the child what, how and why the doctors are doing. In addition to several such sets, we have a doll that is sick (she has a fever and a cough).
Games can come up with many – treatment of animals, dolls and even family members. For completeness of sensations, you can give a little doctor real bandages, patches, enemas and syringes (without needles, of course).
Her daughter also loves to play Doctor X on the phone – it is necessary to select a patient (usually these are small children) and conduct a lot of list manipulations over them (measure temperature, take X-rays, treat wounds, etc.). Each action is accompanied by an explanation with a mandatory addition. It does not hurt me at all !.
There are also other multimedia doctor games for children – Bear Hospital, Eye Doc, Hospital Free, My Little Dentist, My Clinic, Crazy Dentist, etc.
In no case do not be fooled by the child with phrases You will not be hurt or you will not feel anything. So you will at least undermine your authority in the eyes of the baby. It is better to tell the truth that it will be painful, but not for long and not very much; try to distract the child to the maximum from procedures during the procedures. I brought you money for an apartment, in January, before a detailed description of the doctor's manipulations.
It is necessary to inculcate in children from an early age the notion that visits to a doctor is a necessity, though not always pleasant. And no shouts and tantrums to avoid this will not succeed.
And how do your children treat doctors?