It often happens that the baby is afraid of certain types of animals – for example, dogs (perhaps as representatives of a particular breed) or spiders. On the one hand, so parents are calmer, because contact with a possible danger is excluded. But on the other hand, contact with animals is still important – after all, it is the education of responsibility, humanity, independence, and being a little coward will not be enjoyed by every child.
It can be anywhere – from a cartoon character to observations of a loved one's reaction. For example, my daughter is afraid of stray dogs, and this is not surprising, since I have a crazy fear in front of them.
Perhaps, once the child was frightened by a loud barking or scratched cat. Here in my distant childhood a rooster pecked very painfully, and so far I am afraid of these birds (and at the same time geese with turkeys).
Identifying the cause is the first step to eliminating animal fears.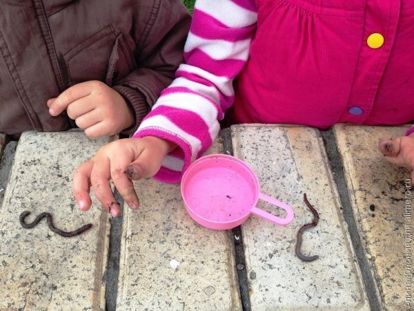 Try to keep your baby from taking over your personal fears and experiences. For example, in addition to roosters, I am also afraid of water and everything associated with it (especially water slides). But I don't want my daughter to grow up the same, so this year I had, first, not to talk about it, and second, to go down from the water slide!
Parents for the baby – a stronghold of reliability and credibility. And if you take a kitten in your arms, then there is a high probability that the child will do the same.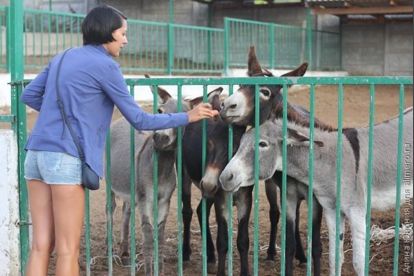 This is one of the easiest and most common methods of dealing with phobias. Fear must be transferred to something, it may be a drawing, and a certain object. Suggest your child to depict your fear, use the most saturated colors, pronounce your actions.
Then this work must be destroyed. It is not enough to throw it in the trash, because you can burn it, and disperse a pinch of ashes to the wind.
The child forms his worldview and understanding of the world around him, not only on the basis of his own observations, but also from the words of his parents. Therefore, do not forget and do not be lazy to tell the kid about animals from the positive side.
After all, not all dogs are evil, and not all cats scratch. Tell about the skills and habits of animals, their diversity and benefits. This will help a variety of supporting materials – books, programs about the animal world. A visit to the zoo, a visit to various exhibitions on relevant topics will not be out of place.
Everything is in your hands, parents are a kind of filter between the child and the world around him. And the way this filter will be determines the attitude of the kid, including to animals.
However, one should not be fanatical to fostering kindness and all-consuming love for our smaller brethren. Do not forget to tell that not all dogs love to play, and not every beetle is safe.
And how do your children treat animals?