What parent does not want his child to be healthy? And that we just do not do to achieve this goal. Sometimes we do not even know the measures and are not interested in the opinion of the child.
Physical culture and sport are two different things.


Before, I also mixed these concepts a little – physical education and sport. But then I heard the saying that physical education treats, and the sport cripples, and became thoughtful. The goal of sports is the achievement of results, the goal of physical education is health promotion.
Problem of choice


When my son was six years old, I thought about which sports section to give him. Husband insisted on boxing because he was engaged in it in his youth. So we did. But after a couple of classes, I noticed that each workout causes a universal longing for our boy.
The child began to look for various reasons not to go to the box. I did not know what to do about it. I thought at first that he had some difficulties with other boys, with communication in training. Then I talked to the coach, and he advised me to change the section, to find another sport. Apparently, the son had a dislike or fear associated with blows to the face.
After this failure, I decided not to rush into the new section and suggested that my son choose from several types that were taught in our area. These were judo, skiing, gymnastics, swimming, badminton.
It is necessary that the child decides for himself.


The son chose swimming independently and enjoyed going to workouts until graduation. He even became a champion of the region and had a rank.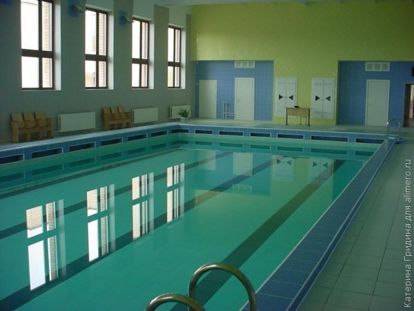 And we did not force the younger one to go in for sports. He was contraindicated, so we limited to physical therapy. But with him we were lively, walked a lot, went out of town, went skiing and did not take help-exemption from physical education. I just talked to the teacher, and he watched the loads that he was given.
It is very important from an early age to instill in children the interest and love for outdoor games. We have many years ago established a home sports complex, to develop flexibility and agility.
And to force children to go in for sports, to put pressure on them, to persuade in no case. We must be benevolent, to meet the wishes of the child. Sport has never harmed anyone if a person was engaged in hunting, joy. Then he contributes to the formation of a sense of responsibility, character and willpower.
And the main thing – only then these classes will be useful and can give good results.