My childhood memories are closely connected with the aroma of the kindergarten dining room. I don't even remember what they fed us then, but even now I like this smell. In children, the opinion is often different – often there is a situation that the child does not want to eat in kindergarten.
It is very important to find out what exactly the child doesn't like in the menu – feed or specific products. For example, at home, many dishes from the kindergarten are missing. On the table, you will not meet casseroles, stewed beets, cabbage and much more.
A child can resist new products for him and this is normal. In such cases, you can try to cook similar dishes at home, so that there is no novelty effect.
Sometimes there is a physiological intolerance to some products, in such cases, you need to take the relevant certificate from the doctor, on the basis of which the menu will be corrected by the child.
In our group there are several children, especially for whom porridges are boiled on water, and not on milk, and instead of milk and cocoa they give tea.
By the way, one of them, frankly, has no physiological intolerance. He simply does not like dairy products, but his mother decided not to insist and asked the doctor for a document confirming the milk-free diet.
The reason may be the portion size. Often, caregivers seek to feed the maximum amount of food so that the child does not go hungry, and the food is not lost.
A similar situation we once had with oatmeal – the portions were so large that some children then had vomiting precisely from a large amount of it.
I warned the teacher in advance that despite the fact that my daughter eats almost everything, you should not give her large portions, but on condition that she eats at least half.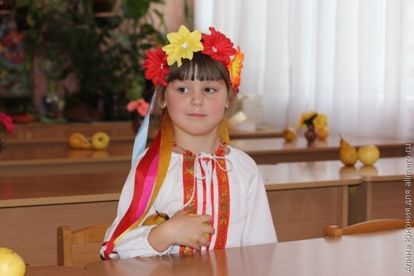 My daughter doesn't like milk porridges in kindergarten, which we usually give for breakfast. I found a way out – I feed her breakfast at home.
Foreign products in our garden are prohibited, so putting something in the locker for a child is not possible for snacking.
I usually pick her up after lunch or before afternoon tea, so it turns out that she only dines at kindergarten.
It all depends on the educator. I don't know how she does it, but all of us in the group eat onions. Raw onions, which are given to children as a prophylactic during the height of a cold!
The situation is similar with many specific products – stewed carrots, fish cutlets and noodles.
I am very glad that we were so lucky with the teacher, many children in the garden eat something they don't want to touch at home.
Do not forget about the parents, too much depends on them. Before we went to kindergarten, I often told my daughter about how wonderful it was there – many children, toys, interesting activities and delicious food. And now I often share with her memories of how I loved to eat in kindergarten.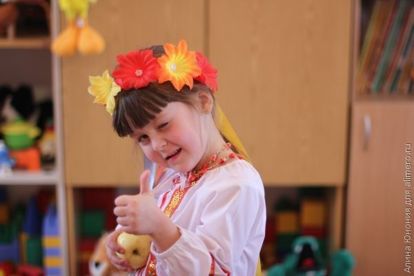 In general, the position of Dr. Komarovsky is close to me, who believes that such refusals to eat are cured by hunger. If the child is not given alternatives, he will have no choice but to eat what is given.
We have long and active walks before lunch, after which absolutely all children look forward to eating. Someone eats more, some less, sometimes children can selectively refuse a beet or a piece of cucumber, but in general we have no such problems in an institution.
It is very important to find out the true reason for refusing food. Who knows, maybe in this way the child expresses unwillingness to go to kindergarten, fear of a teacher, or even longing for a mother?
And how do your children relate to kindergarten food? Did you love her in childhood?