Sometimes I think about how my daughter understands the meaning of what she read and saw, if she never saw the majority of this even in the drawings? For example, fairy tales about the sea and beasts in early childhood or technical devices and the principle of their work.
Take at least the beloved fairy tale of Cinderella. Here and ash, and the strange word of stepmother and incomprehensible process of curling curls. I do not know about you, but these words are not used in our family, but the daughter pretends that she understands the meaning of the tale. But with more detailed interrogation it turns out that not everything is clear.
I try not to read books just for show. In our free time we discuss the plot and characters. I have repeatedly noticed that my daughter memorizes persistent phrases and expressions from books and often quite skillfully uses them in the subject. But the word, taken out of context, often puzzles her.
If I notice such phrases in her vocabulary, I pretend that I don't understand their meaning and ask me to explain to me in more detail. Sometimes her explanation is correct, sometimes not. But after all, there are conversations in order to come to the truth together.
Many words are perceived easier if you understand the meaning of their production. An example for parents: Aunt Asya with the Ace powder, but many children, for example, do not know why Cinderella is called Cinderella, and the flying carpet is called that way and not otherwise.
Such words are not as few as it may seem at first glance. Here is the Little Humpbacked Horse, and the Princess Nesmeyana, and even the mouse-noushka.
To identify words that the child does not understand, you can ask him to retell the work in his own words. In such cases, I see that my daughter often prefers to avoid using words she does not understand.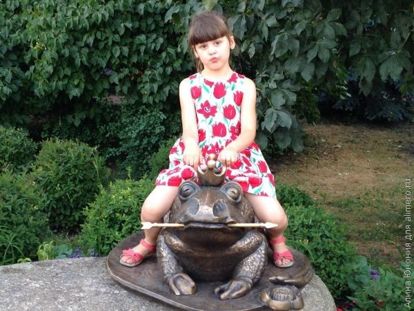 I try to use them in everyday speech, I often use them. After all, I do not want to limit the vocabulary of both my child and myself.
It is possible to repeat a million times about the benefits of developing videos and communication, but I believe that, after all, reading is best developed by both children and adults. While we are reading the child, the auditory memory, imagination, and imaginative thinking are developing very well.
And if we select different books for reading, this is how we form the magnificent vocabulary of our children with our own efforts. With many adjectives, synonyms, idioms, etc.
And our task is precisely that the child does not fear the world of books, which is full of many unfamiliar words. After all, it is this verbal baggage that determines the richness and literacy of speech, which is always in price.
Whatever book we have taken, in any mass of unfamiliar words for a child. Take, for example, our beloved: The Wizard of the Emerald City. As it turned out, for the daughter the word emerald was associated either with the beautiful, or with a large, but not with a precious stone. And recently, when buying beads, she said: Let's buy these – emerald green. Not green, but it is emerald! 😉
Do not forget to communicate with children, do not forget to put yourself in their place. Did we, at the age of five, know what suseki, weightlessness and gears are? Me not. So let's explain the material to the children!