I love to walk. For me, this is almost the main physical activity during the day. A year and a half has passed since I installed a pedometer on my phone, the results of which please me – my minimum is 10 km per day.
My daughter does not always share my love – sometimes it happens that she is lazy, speaks about fatigue, asks to use transport or return home for a scooter.
By the way, a scooter is a great idea to speed up movement on the street, it often helps us out on the way to kindergarten when we need to get there quickly, which is difficult for a newly awakened child.
There are other ways to distract children from whining and unwillingness to travel long distances. About them in today's topic.
1. Monetary aspect.
With the transport connection we have a full order – minibuses, buses and trolley buses go almost every 5 minutes. Only now the fare does not depend on whether we are going one stop or the entire route.
Now her daughter knows that walking on foot allows us to save money that can be spent on personal needs. One trip in a minibus is a bag of stickers or juice, and two is already a coloring you can buy.
We have more than enough advertising boards along the roads, and their plus is that the words are written in large and clear font. So we hone the reading technique on them. Fortunately, they change regularly, and the daughter does not have time to memorize words.
Another version of the game – I call the word, and the daughter must find the place where I read it. Sometimes, as a clue, I can name the first letter of a word.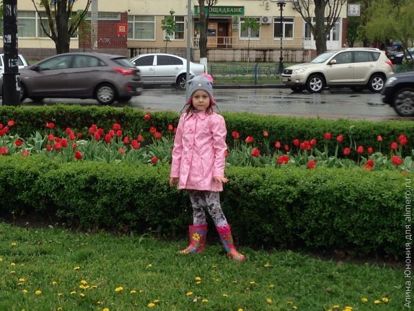 For a long time, the most beloved, we had the traditional version – the next word began with the last letter of the previous one. Now we are complicating the rules. For example, we call in turn the words of objects from a certain material (glass, wood, metal, rubber, etc.), or belonging to a certain group (clothes, furniture, plants, animals, etc.).
Another game that my daughter spied in the Peppa Pig cartoon – I look and find. The participants take turns saying I look and find something (color), the second player must guess what the surrounding objects meant.
Another option with words is an English translation of what is around us. Thus, her daughter easily remembered more than a dozen words.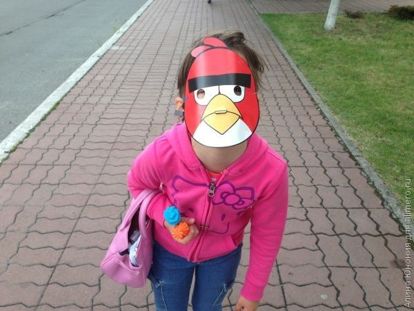 4. Active games.
One of her daughter's favorite is to try not to step on the cracks. There are a lot of them on our asphalt, so the walk immediately turns into a fun game.
In the winter, we often play with a piece of ice – we take it out by turns to a distance of several meters. In summer, a piece of ice can replace a pebble or bottle cap. Believe me, going this way is much faster!
If the hands are free from purchases, it is possible to overcome the distance on the lead. As soon as he heard the beginning of the phrase, it was interesting, but who among us will be the first to reach …, the daughter is already beginning to gain speed.
5. Educational games.
If we go to the store, I recite my shopping list out loud to my daughter – together we train the memory. In order not to go in silence, sometimes we perform simple mathematical operations in the mind.
Preschoolers often find it difficult to operate with numbers, so I use the surrounding objects – flowers, trees, cars, birds, etc.
At a younger age, we often played with forms. We chose one and looked around for objects of a similar type.
I hope you take advantage of some of our ideas. And I will read yours with pleasure!