This year there will be just unprecedented May holidays. In some organizations, the weekend lasts until May 13 with a break of several working days, this is a holiday! I see only positive aspects in this, because it turns out that working parents had an extraordinary vacation, which they can spend on their own and of course with their children.
I hope that you are not going to spend all your days in the country, plowing the land, or accomplishing a labor feat in the walls of the house. There are so many interesting things around and you can paint every day of the May holidays so that the children would like it and remember for a long time. So…
Personally, we opened the May holidays trip to the zoo. The daughters were delighted, moving from one enclosure to another and examining bears, giraffes, penguins, peacocks and other living creatures. In enclosures with yaks and camels, the youngest decided to introduce herself and shouted: I am Aya! I am Aya !. In her language, this means that she is Anya. We also visited the new aquaterrarium, which contains fish, reptiles and insects.
Like all Soviet children, I once went to the May Day parade. But I suggest not visiting it, but a parade dedicated to the Victory Day and remembering with the children about the exploits of our grandparents on May 9. You can go to the Victory Memorial or a museum for an exhibition dedicated to this day. I think it is very important that even small children know about the exploits of our glorious warriors. And we must together with them honor their bright memory.
Go to nature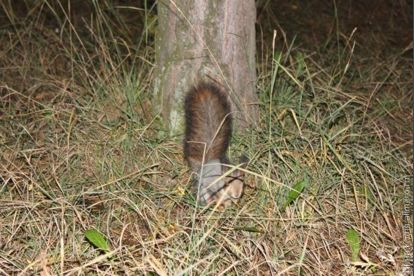 If the weather permits, one day I suggest we arrange a walk through the forest or go to the pond. We have a forest with squirrels, you can even feed them. True, when we last tried to do this, the squirrels did not pay attention to us, and we had to throw nuts at them. On the river we have ducks and children are delighted that they can throw bread.
In case of bad weather
I suspect that May is still preparing us a surprise in the form of bad weather with rain and strong wind. But in this case, I have prepared a relaxation program in the walls of my home. So, we buy something tasty, fruit, for example. Bake in the oven meat. Parents cool a bottle of wine, and children download a suitable movie at this time. The gathering place is near the TV.
We all relax, eat meat, chew sliced ​​fruit and watch an interesting film, forgetting about important matters at this time. The last time we rested like that, we had a screening of the German Yeti film. A touching story, over which the eldest daughter sobbed and then 2 hours.
Local Attractions
Surely you have sights in the city to which we are no longer paying attention to adults, but it will be interesting for children to learn their history. I plan to take the children to the Chapel. The whole city is visible from this place, and every day exactly at 12-00 a gun fires here, I think to see this process with my own eyes, it will be interesting.
Show me the child who doesn't like merry-go-rounds, roller coasters, and pivoting car races. We have no such? Then forward to meet the coolest and most breathtaking rides!
You can go with your child to the cinema, to the theater or to the circus. I myself love such events, and children even more so.
Railway station and airport


Yes, yes, do not be surprised, imagine that it is very interesting for children to observe the train's departure or to watch the plane rise to the sky. We also have an old locomotive at the railway station, something like a museum, and we can climb it and imagine that we are a train driver.
Probably, this list can be continued and I hope that readers of Alimero will post a few more ideas in their comments;)