With the words: Help determine the right decision! I ask for your advice today. Sometimes it is very difficult to find a solution with which you can easily calm down and fall asleep. Especially acute is the choice of the right path when it comes to the child.
Hurried rejoice
Today, with Nazar, I went to get kindergarten once again. The child wants children, but I want him to develop normally and adapt on time.
The miracle happened – today we have achieved a place under the sun of the preschool institution. Already on the 20th my son will be able to go to kindergarten.
My happiness did not last long and at the same second was replaced by despair, since the child is accepted into the older group. This means that on September 1 of the next year my son will need to be sent to school.
And now a little about me
When I was little, my mother gave me one year of childhood. How? Very simple – I was sent to school at almost 8 years old. A whole year of carefree life in kindergarten, lunchtime sleep and good nutrition, dolls and new rhymes-songs are only a small part of what I could lose if I could start learning like everyone else.
I was born in November. In September I went to school as a seven-year-old, and two months later I turned 8 years old. I was almost the eldest in the class, I was the headman, I studied excellently in the first three classes, and after that I was a good girl.
In addition to high school, I graduated from music school playing the piano and evening maiden gymnasium Lilia. I managed to do everything, although I began to study at almost 8 years old.
What to do?

Who bore my Nazar? – I
Who got enough sleep at night? – I
Who raised, treated, worried and rejoiced with him? – I
Why, then, did the state decide, instead of me, how many years should I take my child to school? I do not want much for my son – to give to school in almost seven years.
However, the head flatly refused to accept the child in the middle group. You next year to school! – she insists, as instituted. What to do?
On the other hand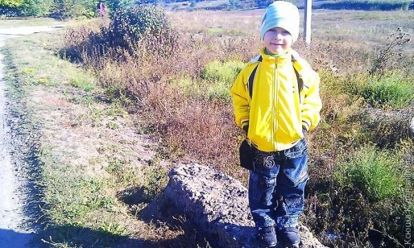 There is a downside to the medal – the child will be able to develop quickly (if he can) in the circle of older children. What about childhood? Why and where to hurry?
I decided to consult with you, because it is not always necessary to hand out advice, there are times when you need to listen to how other mothers think that their children have gone or will go to school.
What age do you think is best for school? What criteria must a child meet to go to school?
I understand that today I have more questions than answers, but the topic is so close to many that let's discuss it.
I would be grateful for every opinion!