Now very often you can hear about the fact that now children are not the same as before. Especially love to talk about this grandmother. Here is our generation … Previously, there was no such progress, there were no computers, cable television and the Internet. It's time for interactive entertainment and gadgets. The world rushed forward, and with it the kids.

Children became noisy, active, too early to understand everything. Along with such developed children there is a category of spring children. How to figure out – is your baby hyperactive or just keeps up with the times?
Signs of hyperactive children
Child hyperactivity syndrome is visible against the background of others. In infancy, it is not so noticeable. Manifested in children from 2-3 years. Such a baby can not sit still, he has no concentration of attention, you can interest this kid for 5 minutes, he is no longer interested in him.
Despite his constant mobility, such a child constantly falls, is clumsy, breaks toys, likes to smash rather than build.
Today, it is impossible to name all the reasons for sure, but here are some of them:
– heredity (perhaps one of the closest relatives was a hyperactive child);
– birth injuries, impairment and brain injuries in a child at birth;
– socio-psychological factor (microclimate in the family, alcoholism, improper upbringing)
Parents are often annoyed by their uncontrollability, vigor, obsession. They do not want to study, but they are very developed intellectually. These children are very capable of perceiving knowledge, but this knowledge must be properly taught by teachers.
Such a miracle grows in my family. I will say right away that this not my biological child. He got into our family quite recently and we faced such a problem as hyperactivity.
When we realized that our son was slightly out of control, we turned to a psychologist for help.
We were diagnosed with hyperactivity syndrome. We did not know what it is, or how we should be. But the psychologist gave us recommendations, following which we live a lot easier today. Here are some of them:
First of all, you need to make emotional contact with the child. Simply put, switch to his wave. Then he will understand that he is not alone in the world, and someone else is next to the same fidget.
Secondly, You can not punish such a child. He just won't understand. Replace the sentence with an explanation. Try to explain to the child the consequences of his wrong actions.
Thirdly, daily regime. Motor children need to know when to get up, eat, play, and go to bed. Then their body itself is configured to a specific model of behavior.
And the most important thing. Try through the game to force the child to help you, to remove toys, to read books, to learn lessons. Be patient. Try to speak as gently and quietly as possible, then the kid will try to hear you.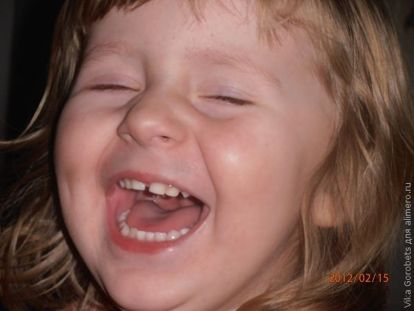 Of course, this is not a complete list of recommendations, but I mostly tried to convey to you. Do you have experience raising a child with a perpetual motion machine?