I confess that I was very afraid to take my daughter to kindergarten. And what is most interesting, I was afraid not for my child, but for the other children in her group, because they could not be greeted. The reason for this was the behavior of my daughter.
She was very violent and fighting girl, because of what in our yard, many were afraid of her, and some mothers suspended their children from communicating with her. She always won back what she needed by any means, and sometimes she just came up and took it.
Passing by the garden.
Our garden is located next to the house, so there was an opportunity to observe the children in the garden from the side, and at the same time prepare our daughter morally for the upcoming changes. I was very frightened by the stories of mothers, whose children were directly pulled out of their hands, and then they stood under the windows and cried.
Every time we passed by the kindergarten, I told them that the children were there without their mother, that they were eating, sleeping and walking, and the teacher was watching them. The daughter nodded her head in assent, and after a while she asked herself to go to kindergarten for the children.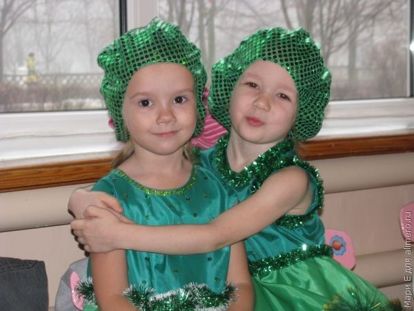 I do not know why, but first we were told not to come for breakfast, but immediately for a walk. On the first day we were lucky to get to the show, and so that the daughter did not throw up the scandal and did not spoil the holiday, I was allowed to stay with her. And even though the theater was interesting even for me, it was not completely absorbed by her, she was obviously worried, therefore she was constantly checking my presence.
And then everything went like clockwork. There were no tantrums, she ran in front of me in the kindergarten, but only the first week. Then she pereklinilo. Watching the other children who rolled up the scandals, she began to cry too. Cried, of course not for long, but I still did not want this.
Then we began to negotiate that I would bring something to her. My daughter loves flourish, so often a bun is the best gift for her. Soon, after talking, the crying passed and everything fell into place.
But at the expense of food, it was not easy. On the first day, when we went for breakfast and for a walk, she drank only tea in the garden. On the second and third day I drank tea and ate a sandwich, and then I started eating the whole batch.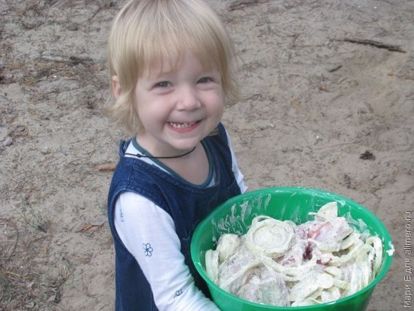 I did not worry about this and did not specifically feed her in the morning, so that she would become accustomed to the regime, and not have a snack in the morning. She also asked to sleep in the kindergarten herself, freeing me from unnecessary persuasion.
I think that such a quick adaptation happened also because my daughter was fighting and nobody hurt her much. She was never shy, and if she didn't like something, she always talked about it loudly to her teacher, so she always paid full attention to her.
Soon, she outgrown her violent behavior, and began to behave better than some children, who had been modest before. I think that the kindergarten and its rules, which are the same for all children, played a big role in this.
Did your child quickly get used to kindergarten?