When our daughter turned 2 years old, my husband and I decided to look for her nanny. I could no longer stay at home, and at work they offered a salary increase if I leave earlier from maternity leave.
At the family council, it was decided that I would go to work, and a nanny would be sitting with our daughter. And then I realized that finding a nanny for my little beloved child is not so easy. Now I will tell you the epic about how we chose a good nanny.
Nanny from the agency – reliable, but very expensive
The first thing we went to the agency. Well, this is natural, because everything around us only asserted that it was necessary to choose precisely from a reputable agency. I asked mothers in the clinic, relatives and friends and turned to the agency.
In fact, it turned out that the nanny from the agency is not just an expensive pleasure, but a very expensive one! Yes, I understand that there is a guarantee of good child care, recommendations from previous employers, cleanliness and much more …
But! There are prices I can tell you! Yes, and pay by the hour. I looked at the price list, and I already became ill. I left the agency, called my husband, and we decided that we would not pull such a nanny.
Nanny on the ad – available, but reliable?
Now, as I noticed, a lot of women are looking for a job as a nanny through ads. And the prices seem to offer acceptable, but I am confused by strangers without any recommendations. And how much I heard that among them there are not only professional thieves, but also women with mental disabilities.
Imagine, one woman in the clinic spoke about how the nanny mocked the child while the parents were at work. And it turned out that only when they suddenly returned from work and saw that the child was tied to the crib, and the nanny was talking on the phone. Horror, I don't even want to imagine such a thing with our child! Therefore, my husband and I also did not consider this option.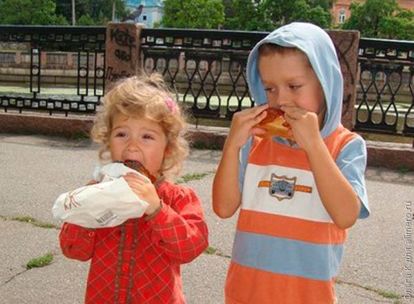 Nanny among friends – the best option!
We found a nanny among our acquaintances. And it happened with us completely by accident. I went out for a walk with my daughter, and a retired woman came out of the next entrance. We sometimes exchanged a few words with her. I liked her as a person. And word for word, she told me that she was bored, because children and grandchildren are far away, and she is alone.
Somehow I immediately broke out an offer to be a nanny to our daughter. She agreed. And even the first time refused to pay. She also had time to cook and sometimes wash her daughter's laundry. But we said that we could not use her kindness, we agreed on a rather symbolic fee.
And our daughter as she loves her, calls her grandmother! And always meets her with joyful shouts and runs to hug! So, our daughter likes a nanny, so you have guarantees and recommendations!