Recently I met on the network the name of a seminar on child psychology Child: a user guide and thought, and in fact we often don't really know how to communicate and how to understand our children.
My daughter is already almost 5 years old, and I have consciously written already, and not yet, because at this age the child is able to maintain a dialogue with an adult, has an opinion, can reason, ask questions and be interested in something.
I am not ashamed to note that we have contact with our daughter. She is obedient, but does not hesitate to defend her desires, is open to talking with me on any topic. I hope my little experience will help you understand the child.
Down on the level of the child
Most of the conversations, requests and comments we have on the same level. Ie, I squat down or sit down next to the child so that our eyes are approximately at the same level.
This nuance is very important for the child, imagine how you will feel, listening to lectures from someone who looks down on you.
Separate the person from the actions
There are no perfect children, even the most resigned sometimes break glasses or sprinkle with sand. Properly scolding, too, must be able to, it is important to remind you that you love a child, despite his misdeeds (no matter how strange it sounds).
There are no bad kids. All children are beautiful, just sometimes they behave badly, and this is a very important moment. After all, when you say you are a bad boy, with your own hands you label yourself with your own child, who will certainly come up in the future.
Talk about love
Also, as in couples, it is important to talk about your feelings. In one book I met an interesting formulation: The jug of a child's love must always be full. In other words, children should not doubt that their parents love them.
Every day I tell my daughter how I love her, show the strength of my feelings with the help of hugs and kisses. And I am very pleased when she can tell about her feelings for me in a completely random place – in a transport or elevator, for example.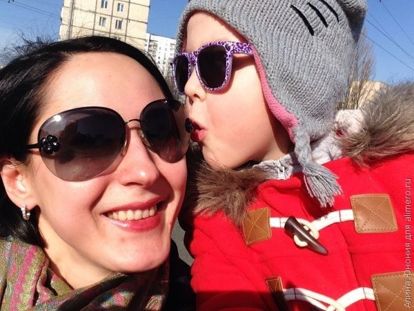 By the way, tactile contact is very important for children, do not hesitate to once again embrace, kiss, or just walk with the child by the hand. It seems to me that parents should be for the baby a kind of stronghold that will not betray or disagree under any circumstances.
Sound the emotions of a child
Speak what the child feels. Firstly, it will be easier for the child to express his emotions and feelings in words, and secondly, in this way you will show that you really empathize.
For example, if a daughter burst a ball, I would say something like: I understand that you are upset, I would have done exactly the same if I was little, I had a similar situation 25 times when I was little.
Obviously, the less time you spend with your child, the harder it is for you to understand him. We have a lot of games, traditions and secrets that only we know about. For example, we always try to run across the road before the number 9 flashes at the traffic lights.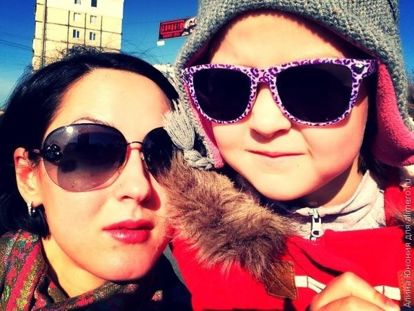 And who among you can say what a cherished dream your child has? And I know. It turns out that her daughter wants to organize a theatrical performance with the participation of her friends, and also wants to go on the TV show. Understand me.
I have repeatedly written in my articles that the amount of time spent is not as important as its quality. You can be like together, but take the child to the TV at this time. And you can find out a lot of information during an hour walk.
As you can see, the tips are simple, and you can start following them right now. Children acutely feel the need for a close and understanding person. And it is very sad when this person is not one of the parents, but a completely outsider.
Do you and the child understand each other?