Kids grow up and start asking a lot of questions, the answers to which are sometimes difficult for parents to find. How to tell the child where he came from? What is happiness and love? Why the sun is not visible at night, and why snow falls in winter. But besides all these why, there is another question, very delicate – how to tell the child what death is?
Whether we like it or not, the child has to face this issue. Why this fly does not fly away, but lies with its paws up on the windowsill? What happened to the pigeon lying on the roadway, or where the cat went to the grandmother …
When the cat, who had lived with my mother for many years, came to visit her grandmother, the daughters began to ask: Where is Phil ?. Mom replied that the cat went for a walk in the woods. Such an explanation came up, and the girls forgot about him for a while. But they do not know that he will never return from a walk, so when they see cat food in the store, they always say that they need to take for Fili …
Psychology tips
The most important thing in the question of death, on the advice of a psychologist, is calm. Of course, asking a similar question, the child may be taken by surprise, so it's better to think up the answers in advance, but if the kid asks, you must answer, not be afraid, not angry, and do not postpone the conversation.
Otherwise, the child will understand that this is something terrible, bad, terrible, and that it is impossible to talk about it, since the mother does not want and cannot explain.
It is necessary to explain, but to do it simply, without details, to tell that the life of every person and animal is not eternal. We can say that after someone dies – his soul flies to the sky and lives on a cloud. That death comes when a person grows old, but events happen when people die before old age, so you need to take care of yourself and be careful in everything.
Also, parents need to be prepared for questions: Will I die? Will you die? And dad, and grandmother ?. It is necessary to answer calmly and tell the truth, but to clarify that it will not be soon, that there is a whole life ahead and so much more interesting! So that the child does not have panic fear, but at the same time he understood that life is not infinite.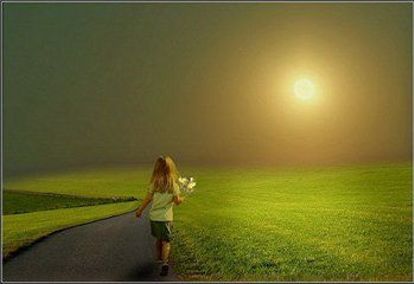 Now I speak more openly on this topic with children. I don't start the conversation myself, but recently the children found a crushed ladybird. Mom, what's wrong with her ?, they asked. I said that she died, and that now she would never be able to fly and crawl. My daughter thought for a moment, apparently, she noted something for herself and switched to other games.
Well, I think so far enough for her. Gradually collecting information, she will ask me more specific questions, and while I prepare for them.
How do you get out of situations like this? Maybe together we can find the most optimal answer to such an important question for the child?