The ability to spend money wisely is a great trait that must be raised since childhood. It often seems that our children are still young to learn how to handle money, but the preschool age is quite a suitable period for this.
Maybe it is because of the lack of proper upbringing that people grow up who are able to lower their monthly salary in one evening in order to be interrupted from bread to water. I hope the information in the article will be useful for you and you will apply my advice in practice.
Yes, yes, it is the most – point, which is found in almost every article about parenting. The fact that children copy the behavior of their parents is a long-time axiom.
Often we shop with our daughter. So, she knows that I have allocated a certain amount for the products, there is a certain list, from which it is undesirable to deviate. Of course, instead of a grocery basket, you can buy dozens of chocolate eggs and a doll on top, but such an idea will seem absurd even to a child, agree.
Several times we had such that money at the end of the day was running out, and we had to make a choice – to buy something delicious and go home on foot or ride a minibus. Honestly, once we walked.
I am not lazy about telling my daughter about the principle of discount cards and promotional offers, pay attention to discounts, and sometimes she even takes empty packages from home to not buy them at the checkout.
By the way, many prices for children may not be clear. Especially, those that number in the hundreds. To make it clearer, I translate some of them into more understandable units – the number of juices, markers and sweets.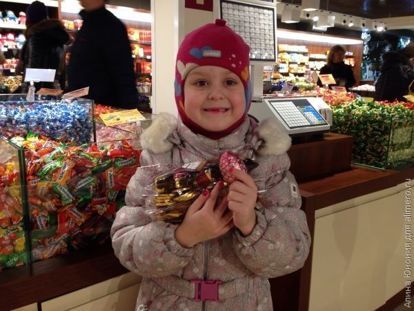 And recently we were in a toy store, and she struck me with a phrase. No, we won't buy here, let's order from America better, it's cheaper! And the child was not even embarrassed by the fact that it would take several weeks to wait for the purchase.
No, I do not call to transfer a preschool child to a separate budget. But to allocate for educational purposes a certain amount of pocket money is quite acceptable. Firstly, in this way I manage to significantly reduce the costs of all sorts of trivia and moods. And secondly, the daughter learns to plan and organize her own expenses.
For example, the grandfather gave her 20 UAH (60r). This means that today she can afford ice cream and glue stick with Monster High. And if you save, then for a month, you can try to save up for a doll.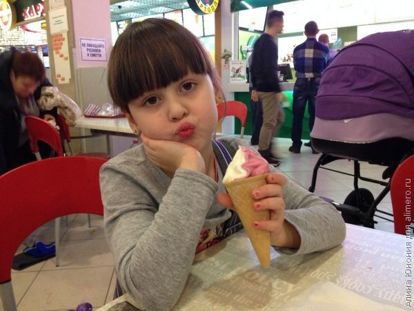 And the matter is not at all that a child will be left without ice cream for a month, but to protect himself from unnecessary expenses. This is the meaning of frugality and economy.
By the way, for several months now my daughter has been trying to make money on her own. To do this, she plays in a store – draws price tags, money, checks, and sells us various trifles; or arranging performances with songs and acrobatic numbers, which sells tickets for little money.
The money that is earned, she spends somehow reluctantly. Prefers to either refuse to purchase, or buy something cheaper. Either she likes the process of accumulating funds, or she really wants to buy something big.
Some of my friends prefer not to devote children to monetary matters. For some reason I can't do that, because it's not at all difficult for me to explain to my daughter why we buy economical product packaging or ask for discount cards from acquaintances in order to make larger purchases.
If suddenly it happens that something completely unnecessary was bought or presented to me, I always pay attention to this daughter. This may be chocolate cheese, which she wanted because of the hare on the candy wrapper, but refused to eat it, or products that have to be thrown away due to the expiration date. All this is a waste that could have been avoided.
Thrift is not greed, but a reasonable distribution of financial flows. Try to explain to the child the reasons for the refusal to purchase something, or offer compromise options.
And how do you raise frugality in children?