Most recently, I remembered how eagerly I waited for my first words from my daughter. I do not remember exactly what her first word was – mom or dad. The main thing is that my child spoke.
All parents are waiting for the first words of their children, but as they grow up they sometimes want at least five minutes of silence 🙂
What it is necessary to undertake, that our children began to talk faster and constantly improve their speech?
Talk to the year
I remember, I constantly talked with my daughter, even when she did not understand my words. At home, I told her what we would do, what I was doing, what my dad was doing, etc. It is very important to communicate with the baby, because so he knows the skills for speech in the future.
On a walk, tell your kid literally everything: about birds, plants, dogs, cats, cars. It is important to literally chat without stopping. Especially, it concerns premature babies or children with disabilities (as in our case).
Speech begins to form with the syllables with which words are composed. Read books to your child, sing songs, tell different stories. My daughter loved books from an early age. She kept flipping through them all the time, examining bright pictures, and I, in turn, explained what was depicted on them.
An important point in the formation of speech in children is articulation. Try to have the child see your face while talking to form the correct pronunciation.
When a child has enough words in store, do not forget about verbs and actions. For example: a bright sun shines, a red car rides, etc. Over time, you can ask the child questions.
If the child has difficulty with pronunciation and clarity, it is better to consult a specialist. I look forward to the end of severe frosts and endless sores, to quickly go to class with a speech therapist. The daughter does not pronounce some sounds and is lazy to clearly pronounce the words. It turns out porridge Malasha.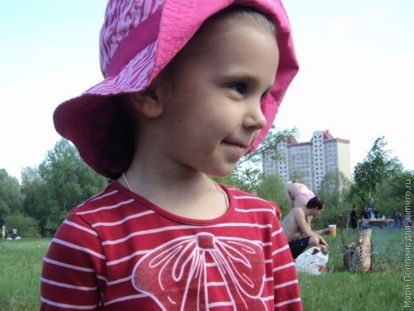 If the child does not clearly pronounce the words and sounds, try to work yourself at home in front of the mirror so that the child can see the articulation. Also correct the words yourself, demanding that the child repeat them.
Gymnastics for speech
For the development and improvement of the child's speech can be found on the Internet special exercises that will help you. This includes breathing exercises and articulation exercises that are performed using the mouth, tongue, palate, cheeks.
Everyone in childhood folded their tongues or something else. Such an exercise is useful for developing proper articulation. Another example: touch the tip of the tongue to the tip of the nose.
It should be noted that if your child absolutely does not speak at the age of two, you should not sit and wait. It is better to consult a specialist: a speech therapist or a pathologist. The sooner you do this, the fewer problems there will be in the future.
Let your children be healthy and chat without ceasing! 🙂