For every mother her child is the best, but absolutely all children cannot be winners? So kids get upset because of losses and failures. What reaction in these cases will be correct? Let's try to figure it out!
I prefer not to feel sorry for my daughter, but to support. Still, no matter how loved children are, they should objectively evaluate their abilities. So, in the gymnastics class, I see that the daughter is not the best student, but close to it.
Therefore, in her unsuccessful attempts to perform any element, I try not to feel sorry for her and not to look for the guilty ones – a coach, a Czech or a bad mood. Yes, there are certain innate physical data, which, perhaps, she lacks a little, but patience and work will grind everything.
One of my friends once complained that she couldn't put her son in any section, saying that he was too violent in reacting to a loss – he always had to be first. Otherwise, the boy has tears, snot and tantrums. Good mom pities him and leads him to another circle. Why – I do not quite understand.
To be the first, you need a lot and a long time to work. And this concerns not only sports. The daughter is often upset when we start doing something new – write words, write examples, make bead jewelery, etc. And every time I explain to her that one desire is not enough, but you need to train, hone skills, think.
Fortunately, a trainer in gymnastics does not give marks to pupils' beautiful eyes, and sometimes even deuces are found among those who indulge in class. Thanks to this, the daughter closely follows the relationship between her efforts and the result in her diary.
Every time I remind her about the series of Luntik, in which the butterfly tried to teach friends the art of ballet in a few minutes and was very upset that the students did not succeed. And then I realized that she had been training for many years until she reached the results.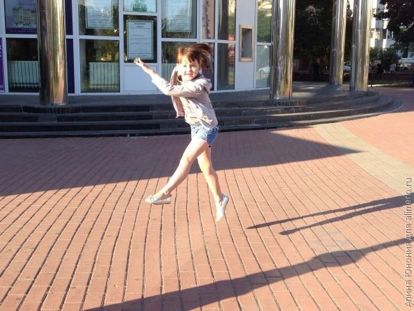 In the same way, we compare the daughter skills of a year ago, and the child really understands that she has achieved all that she can now through her work. Therefore, we never want to train.
Encourage and enjoy success
I am constantly interested in the successes and results of my daughter, but I try to strive for results, not for a prize. But when she receives the title of Best Student of the Month, we make a small celebration with flowers and goodies.
We also try to convey to the child that everything needs to be done in the best possible way, and not anyhow. But when she sees sincere admiration for her crafts and skills, she is guaranteed to have a desire to do it again and again.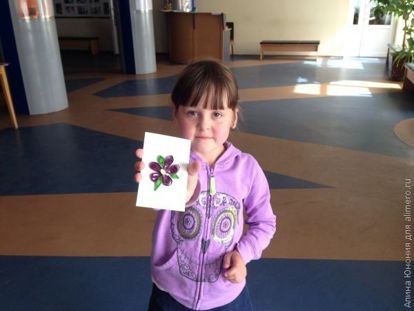 It is not enough just to tell the child you are the best, and if you even speak, then with the amendment you are the best for me.
And how do your children react to the loss?