I have two children – a boy and a girl. My daughter is almost five years old. Son is two years old. If cleaning up my son's things lies completely on my shoulders, then I already want to get some independence from my daughter. Of course, at this age to collect your toys, pencils or clothes is not as difficult as in two years. But at times the older sister wants to match her younger brother.
I think that in the form of protest, the daughter expresses her jealousy. Although I try to show my attention and love for two children equally, but occasionally my daughter begins to act up, equaling her younger one. For example, she does not want to clean the plate behind the table, because I was cleaning up after the baby, or putting pencils and books in place.
Many will think that I am too demanding of a child, but this is not so. Mothers of two children will understand how difficult it is to maintain order in the house if there are two small restless people operating there. Charter to fight, I decided to change tactics a bit.
Having asked my daughter to remove her toys from the floor back to the basket, I decided to watch the process. Considering every little thing, my daughter, slowly, put it in its place. But, seeing the favorite doll, the cleaning faded into the background. And now the baby half climbed into the basket to get out the toy clothes that have just been folded there.
Then I suggested to my daughter to sort the toys: leave those with which she will play now, and put all the extra ones into place. Surprisingly, the daughter took this lesson for the game. Now I often offer this kind of entertainment. At the same time I try to participate in the process and invent new plots for games with my daughter.
Cunning and encouragement
Every child loves all sorts of goodies and is ready to do a lot in order to get the treasured candy or cookies. As I try to limit harmful products, store sweets in bright wrappers rarely appear in our home.
I will not argue that my method is pedagogical, but it is very effective. If the daughter asks for snacks, first of all she fulfills the requests of the parents, and only then receives a reward. Naturally, this method must be applied carefully so that the child does not get used to doing anything just for the sake of reward.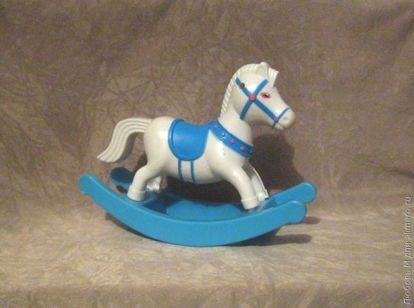 The same goes for walks. We never go outside until the nursery is in order. There was a time when I repeated the same thing ten times, persuading a naughty little girl to fold her things.
Now I understand how wrong I was. Using a little trick and regularly applying certain rules, I teach the child to order. Of course, there are failures. But I believe that we will succeed. The main thing – be patient.
And at what age did your children start putting their things together?