The question of how to teach a child to brush their teeth, besides correctly and at what age to start, bothers many moms. Everything came out very easy with us. As you know, all little kids take their parents' examples and repeat their behavior.
The first thing to start with is your own example.
Every morning, waking up, take your toddler in his arms and run to the bathroom. We start to wash ourselves and the baby wants, if not, then he will get used to it, and he will like it. But then the fun begins for children – a bunch of white foam from mom's mouth.
When I explained to my baby that I was brushing my teeth, it was necessary, so here is the brush for this, he really wanted to try. And one fine morning I gave him a toothbrush, without a paste, of course. The child moistened the brush with water and did, as I did, at that time he was about a year old and there were only eight teeth.
For a long time, for almost a year, we went to the bathroom together every morning and learned to brush our teeth. Upper teeth – movements from top to bottom, and the lower all the way around. Do not forget about the duration of brushing, the child from the very beginning must be taught to do everything correctly. You can come up with a fable, they say, you still have a few germs on your teeth, let's get some more clean.
The second stage is My own mouth
Closer to two years, somewhere in the 18-20 months, you will be able to teach the child to spit out. For example, I gave my child cherries and said that the bone should be spit out, showed how, and he repeated.
Small children always want to try everything, especially something new. Give him, for example, a bite onion. Of course, he will start to spit himself, and at this time you say: Well done, you see how you learned to spit, we go, we wash our mouths and spit out some bad water too.
In the mornings, when you rinse your mouth yourself, give the child some mouth water and let him try and spit it out. So, by the age of two, I was going through the process of preparing to start brushing my teeth properly, according to an adult with toothpaste.
All this time, the child many times grabbed a tube of toothpaste and tried to squeeze out a brush, but it was still early. But when we grew up somewhere up to 2.5 years, we began the final stage of training and brushing our teeth.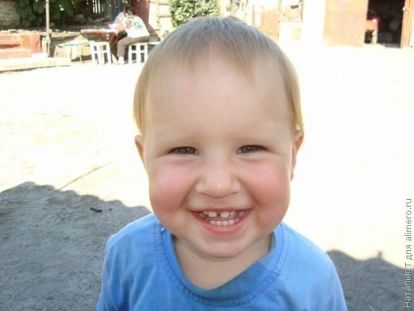 The last stage is Hooray! Toothpaste
Be sure to buy a child's baby toothbrush, because he already fully starts daily hygiene. Get a toothpaste for kids, as the child can swallow it. And cheers! Finally, a beautiful white foam in my mouth.
Be sure to follow the process of cleaning the child's teeth and tell him what to do and how to do it. Of course, the baby will not learn at once, but you will be patient and stretch this process for a sufficiently long period of time.
Each child is different, each child has different teeth and grows at different times, you will see for yourself when you need to start teaching your child. Do not forget that milk teeth are very susceptible to decay by caries, and they must be cleaned.
And in general – the essence of the correctness of training is as follows:
methodicalness and regularity;
creating a sense of play;
lack of edification for the reluctance and impatience of the process;
praise, smile, kiss as a result of malomalskih feats.
Forward!