Children are often too direct in their phrases and communication. Sometimes it sounds funny, sometimes it makes parents blush and make remarks. It seems to me that one should begin to teach children tactfulness in two or three years, when they are just beginning to master the skills of communication and speaking.
Talk about others
Once I witnessed how a boy in a queue at the cashier asked a mother why a female cashier was so fat. Like a pig in our book, – he added. Mom blushed, the cashier was embarrassed. By the way, the boy was 5-6 years old, quite enough to understand the irrelevance of his question, agree.
This does not mean that it is necessary to prohibit the child to ask questions and discuss his points of interest. There is a way out, and I successfully taught my daughter to either be silent or speak in my ear.
On the other hand, sometimes you want to watch this so-called children's spontaneity longer. But, probably, it would be better to talk about cats and flowers than about people. And if you tell the child in advance about the inhabitants of hot countries, he is unlikely to scream all over Mom, and why is uncle black ?.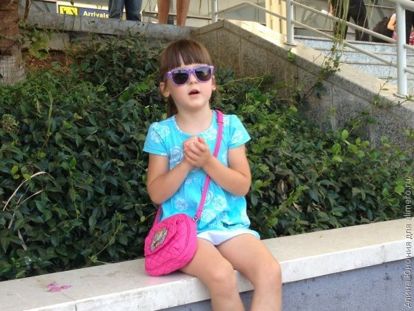 Affection from baby talk mom, I want to wee-wee are usually expressed either by relatives or the same young parents. Others absolutely no need to know the details of the physiological desires of your baby.
And it's not just about voicing the desire to go to the toilet. In parallel, we should not forget to explain to the child that the process is somewhat intimate, therefore, you need to close the door to the toilet and change the diapers there too.
And here without it in any way. If it is customary in the family to go to the toilet with the door open and say you stink, can you really demand tactfulness from the child? Of course not. In addition, preschool children are not always able to understand adult humor, so my husband and I try to be extremely careful in this regard. And this is very important, given that I have a somewhat peculiar sense of humor.
Despite the fact that this is a child, it is better not to discuss with others in a negative way. Otherwise, one should not be surprised at the similar behavior in the circle of peers. Sometimes it is enough one accidentally thrown words to hang a label on someone else's child. And children transmit everything with a high level of accuracy; there is no doubt about that. And many more will add so my mom said and will embellish.
Tactful behavior in adults is not only good manners with the family. One summer, we walked on the playground with my girlfriend and her son, who had already undergone several chemotherapy courses due to leukemia. Due to weakened immunity, the boy is forced to walk in a bandage so as not to accidentally pick up an acute respiratory disease. Our children peacefully walked together until a stranger father and daughter joined us.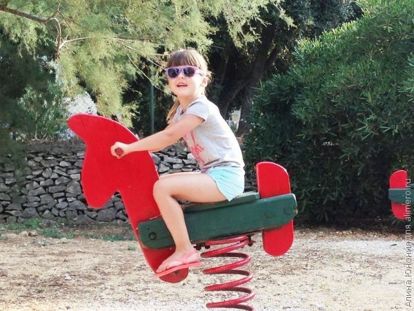 Despite the fact that he saw us for the first time, this did not prevent him from asking a completely tactless question. And what is your child sick? Why is he in a bandage in this heat ?. A friend replied that he was not ill, and the bandage was needed in order not to get sick. Dad's reaction was completely unexpected: Are you implying that my daughter is sick and contagious ?. I don't even want to comment and continue the story … And one can only guess how tactful that daughter of such a father can grow …
I am sure that tactful children are only the result of parenting. The result of a huge number of conversations and explanations on what is good and what is bad. Of course, sometimes it happens that the daughter will say something out of the ordinary, but, firstly, she does it only in private with me, and secondly, it usually concerns some neutral objects, but not people and events.
Now we have a clear rule – if the daughter doubts the relevance of her phrases, then she says them in my ear. And I, in turn, try to listen to her always. As a result, I do not even have any thoughts of fearing that in society she may blurt out something unnecessary. Although, because you can always say that this is just a childlike spontaneity;)
And how do you raise tact in children? Have you had ridiculous cases with children's statements?