Who among us does not want to raise a successful person, a winner or a leader from a child? Probably most parents want this. But how to make children not afraid to try, believe in their strength and make every effort to achieve a result?
This is not about simple doll games, but more serious ones. For myself, I divide them into two types – where the result depends on the case, and where it depends on the effort.
Take the same ordinary game-brood. We have a board game of thirty years ago, which even my brother and I played in childhood. So, its outcome depends on what figure falls on the cube. It is possible to overcome the whole way in several moves, and then return to the beginning from the penultimate field just before the finish.
At first I made a terrible mistake – I played fair. Luck was on my side and I won the first few games. The daughter was terribly upset, she did not understand how it was – the game is interesting, she plays by the rules, but she cannot win! Immediately tears and cube thrown into a corner.
It was necessary to urgently correct the situation – I quietly succumbed to her several times in a row. Is it worth telling how happy the child was. She again believed in her strength and possible success.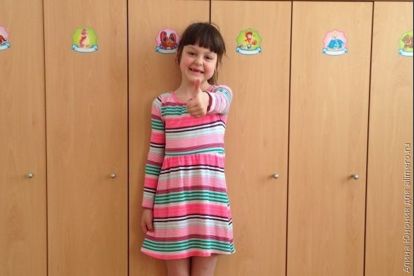 After we both got used to the game, played out and played enough, the daughter was no longer upset at the time of the loss, she realized that the result depends on luck, which she cannot influence. But can try to play. How nice that at the very beginning I insisted on continuing and persuaded her to play again, albeit a bit unfair (but she doesn't know about it).
The situation is similar with designers and puzzles – it doesn't cost me to slip my daughter the necessary part or part unnoticed, but the child is happy and believes in his success!
Patience and work
To achieve successful results in studies and sports it is necessary to make efforts. For three years, her daughter has been engaged in gymnastics and she is well aware of the fact that not a single element will succeed without many attempts and training.
And with the advent of educational materials (writing, alphabet), she realized that just sit down and write correctly and beautifully will not work. Again, you can't easily catch a fish without a pond.
In order not to discourage the desire to obtain successful results, it is important to pay attention to at least small but victories. Let the hatching is uneven, but in the right direction. Let the birch imperfect, but others do not know how.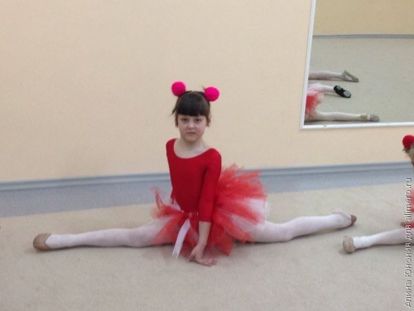 You can endlessly talk about their experiences and efforts, but the child can understand his own results. After all, he knows what he did to reach them. Rather, he knows that he did something to achieve them!
Of course, later there will be different situations. An excellent student can be a student whose parents quietly bribe a teacher. And the first place in the gymnastics competitions will be the one whose parents are familiar with the judges. But this does not want to think about.
It is important that the child sees that his actions can lead to success. It is important to notice, celebrate and encourage even the smallest victories. For example, in our gymnastics studio they sometimes assign the title of the best student of the season. So, when this title was received by a daughter, we organized a small celebration – we bought a bunch of flowers and ice cream.
Of course, the concept of success is different for everyone. For some, the goal is to get the maximum amount of material benefits, while others simply strive to achieve spiritual harmony.
One way or another, if we do not believe in the success of our children, then they will not do it any more. They will not do anything, they will be content with what they have. As in the famous cartoon: And so it will come down!
And what is success for you? How do you raise this quality in children?