I think most parents would like their children to grow up as financially literate people and know the value of money. So it turns out that for the savings in our family I answer, and I also instill in my children a respectful attitude towards finances.
To get started is to understand what financial literacy is. After all, this is not only the knowledge of the child about the store, where his favorite chewing gum Love is the cheapest. Financial literacy means a person's knowledge and skills that help him make the right decisions about money.
I noticed that children from an early age show interest in money. For example, my youngest daughter always beg for dozens and put them in her pocket. This interest can be used and tell the child about the money. Begin the story with a little insight into the story. After all, once there was no money at all and in order to buy something, it was necessary to exchange goods with the seller.
Explain that it was inconvenient and then humanity invented money. Show the contents of your wallet. You can give the child basic bills and coins (without fanaticism, of course, I would have stopped at $ 100. You can play at the store. Besides acquaintance with finances, your child will also work on mathematics.
It seems to me that the child as soon as possible needs to be explained that in order for the money to appear, you need to work. The eldest daughter is regularly interested in where to go to study, so that the salary is high. You can tell the kid about a different form of payment: someone is paid for each hour, and someone gets paid for a certain project.
I also remembered one case, it became a real lesson for me. I went to school when my friend's mom knocked us into business. I bought a box of ice cream and sent us to trade. We sold the first box successfully, then I bought a couple more, and the last batch did not go with me. Ice cream lost its presentation, and the whole family had to eat it.
In general, I realized that it is difficult to make money!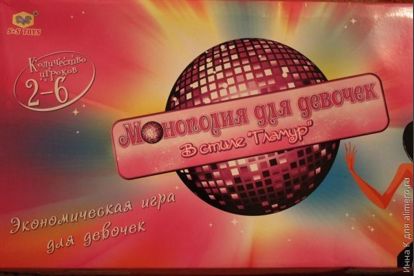 I think that small amounts can be issued to a child at an early age. Let it be 10 rubles, but he will spend it himself and on what he wants. However, I believe that too can not spoil the child. Her daughter's friend is given some large sums that she thoughtlessly spends on soda or downloading something on the phone. The child is used to the fact that the financial flow from the father never runs out and therefore does not understand the real value of money.
Shopping choices and savings
Another good practice is to have a piggy bank for your child. We have a piggy bank with small money and a number that is given to the daughter for the holidays. By the way, sometimes her capital exceeds even ours with her husband! My daughter is very careful about money. And she is very worried if she spent her savings not in the way we would like. She chooses what to spend her own finances on, but I try to tell her how to do it better.
Once she bought herself a doll (she saved for a very long time), then it was other toys, and now we go with her to sell clothes. By the way, to the sneakers she bought for her savings, she is much more careful than sneakers from her mom and dad.
And the well-known game Monopoly helps us in explaining the basic economic concepts.
What do you think, is it worth explaining to the child the value of money?