Recently, the daughter asks questions in the spirit of who will die when, if everything dies, will she die … At first I was confused, what to say and how to explain? But the experience of their own childhood helped find a solution. I hope it will be suitable for my child.
The story of my fear of death
At first I was alarmed: why did the child suddenly have such questions? With close communication, I realized that the topic was being actively discussed in the kindergarten between the children. And each of them comes up with their own options: after death, we become zombies, robots or fly away on a cloud.
And then I remembered that approximately at this age I suddenly had a break in consciousness. Apparently, I began to separate myself from the world. I suddenly realized how vulnerable the human body is. And most importantly, how many opportunities around him suddenly hurt. Especially fatal.
This discovery shocked me so much that I was literally enveloped in the fear of death. Then he began to be supported by the fact that I did not know what was there after her. This made it even worse. But to talk about it with someone from the adults could not. Somehow we didn't have such a trusting relationship with mom.
Therefore, at the very first questions the child began to look for adequate answers.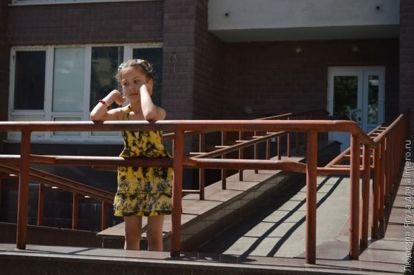 How do I talk to a child about death
Once, my godfather indignantly told me that her mother had told her grandson about death as it is. They looked at the family album, and he wondered where the old relatives were. Grandmother told, not hiding anything. Kuma always told her son about the sky and clouds.
This option did not suit me at all. Children take everything literally, so why now feed them with illusions? I decided to explain without unnecessary obituary details what death is and what happens to us when we die.
A series of issues of one magazine helped a lot in this. Unfortunately, we didn't collect it to the end, but with the help of a visual aid, I told our daughter that this is how it happens in case of death.
I do not think that I scared her, because she began to ask other questions: what happens after death. Again, I honestly admitted that I do not know and very few people know for sure. And if anyone knows, but does not always tell. She wondered where and from whom this could be clarified.
So, I think, the theme of death has opened a research interest in her, and not fear, which in itself is positive. Another important episode in our life happened when she became interested in why the street was named after some uncle, if he knew that the street was named after him, and if they would call the street my name.
I tried to clearly explain that my uncle died long ago. But while he lived he did a lot of good things for people, it became easier and more interesting for them to live. Therefore, a street was named after him, instead of thanks. And that I, too, will definitely try to live my life in such a way that someone wants to name the street in my honor.
The child promised me to make this idea a reality. In general, this is how we talk about death and being. What about you?