It is time for rains, winds and colds. My daughter is sick often. Moreover, almost every cold disease in her is accompanied by an exacerbation of otitis.
They say that in our city an epidemic of influenza begins. According to educators, less than half of children now attend kindergarten. And many cough, sneeze, but continue to visit the children's team.
Often I go to kindergarten with my youngest daughter. And I do not want her to get sick. Therefore, I pay much attention to improving immunity. Moreover, I do it all year round, and not only during the cold season.
I want to share my proven methods with you today!
Harden yourself if you want to be healthy!
The child must walk on the street. Moreover, it is useful to do this not only in warm, sunny weather, but also in damp, overcast weather. Even after the birth of my eldest daughter, I learned the words of the pediatrician that it is necessary to walk, if the air temperature is not below -15 degrees. I follow this rule now.
Yesterday I talked with my friend on the phone. Her daughter is 6 months old. They did not walk for 2 weeks because of the cold weather, once they went out for half an hour, wrapped themselves in everything that was possible, and then they got sick. And a friend blames herself for what happened, not the wind, can you imagine?
I never mull children. Some mommies look at me like an abnormal one 🙂 I don't understand how to put on winter boots and a double fleece hat at a temperature of 10, and to go in a windbreaker while not getting cold.
Hardening is the basis of strong immunity. I bathe my younger daughter in cool water (about 30 degrees). The elder likes some water warmer, but we always finish the bathing with a cold shower.
For good immunity you need to eat right. For this, it is necessary to provide the child with a sufficient amount of vegetables and fruits. In the summer they make up about 80% of our diet.
When the season comes to an end, I try to give the eldest daughter tea with lemon or rosehip. And the youngest is still costing breast milk, which, please note, is also important for strengthening immunity.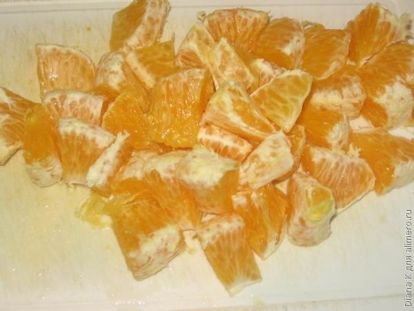 Daily regime
Often we do not think about the fact that children are overloaded in kindergarten and various circles. For example, my daughter attends English language courses, a pre-school preparation studio, and dances. And in the kindergarten she has additional classes in drawing and with a speech therapist.
Not surprisingly, the daughter comes home tired. Therefore, I try to put it to bed early. Hang up here at 20.30, and the daughter gets up at 7.00. Nor can I say that she is getting enough sleep. Daytime sleep for us is also required. At least for half an hour, but my daughter goes to sleep.
I hope that this year my children will be ill less often. And how do you strengthen the immunity of children?